International SEO Consultant
I work with companies in the United Kingdom, United States and the Rest of the World to help them improve their SEO results. Whether you want more leads, more sales, or more views, I can help you get them from search.
Specialist Ecommerce SEO Services
My main area of expertise is with ecommerce websites, this entire website is basically dedicated to it.
From duplicate content, to poor site architecture and panda penalties, I've seen and fixed it all.
Experience
I've worked hands on with Magento, Woocommerce, Shopify and Opencart, and I've consulted on projects using various other custom CMS.
I've worked on projects in various industries including home & garden, supplements, travel, hotels, finance, outdoor, tech, food, fashion, and more.
Long Term SEO that works in 2019 and Beyond
Part of SEO is keeping up with the regular algorithm changes, and I've consistently been able to provide long lasting and future proof results for me and my clients.
Specific Services
My ecommerce seo services include:
SEO Audits – if your website isn't ranking, then I can perform an in-depth website audit to find out why, and provide a roadmap to help you perform better.
SEO Tests / Proof of Concept – your business is unique, and SEO is a volatile marketing channel, so maybe you want a smaller proof of concept test before you invest heavily in it? I can offer this service, contact me for more information.
SEO Implementation – if you know something specifically needs sorting, then me and my team can implement the fixes for you, including rewriting product descriptions, optimising meta information, and development changes.
Change Analysis – if you want an expert to double check your in-house implementation to make sure you're not harming your SEO, then I can do that for you, making sure all changes are implemented with SEO best practices.
Migration Advice – if you're looking to upgrade your website CMS or move domain names or something else technical, then I can assist with ongoing advice to make sure your SEO isn't harmed in the process.
Whether you're starting a new store or you want to improve an established store, I can help you greatly improve the traffic you get from search.
Let's get started with a chat, you can get in touch through email or by messaging me on Linkedin.
Freelance SEO & Local SEO Services
If you have a more traditional or local focused website, then I can also assist with your SEO on a freelance basis. This can range from on-page optimisation, advice on optimising for mobile users, content creation, link building, and more.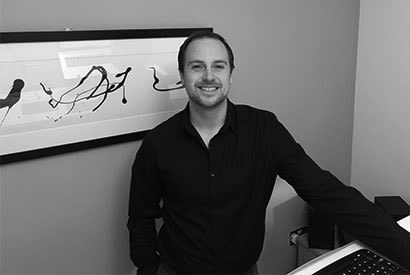 About Matt Jackson
With over 10,000 working hours in ecommerce SEO, I've done and seen it all. I blog about SEO on my website, and provide consulting services to companies in the UK and around the world.