Ecommerce SEO Services
Ecommerce SEO Services: I'm Matt Jackson, a specialist ecommerce SEO expert, helping companies like yours achieve top rankings through successful ecommerce marketing campaigns, spanning Product Optimisation and Category Page Optimisation, Keyword Research, Technical Website Analysis, Conversion Optimisation, Content Strategy, Link Building, and more, beating other ecommerce SEO agencies and companies out of the water every time.
I'm fully experienced Optimising all Popular eCommerce CMS Platforms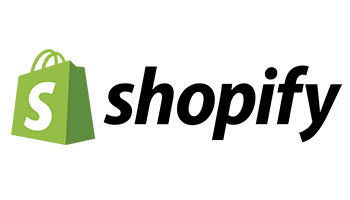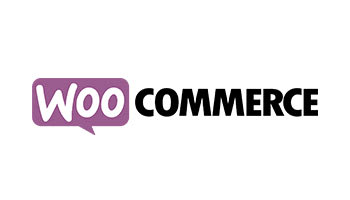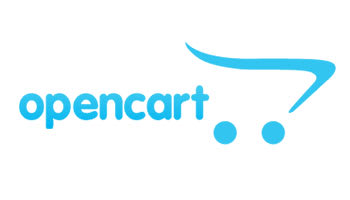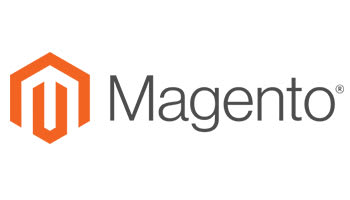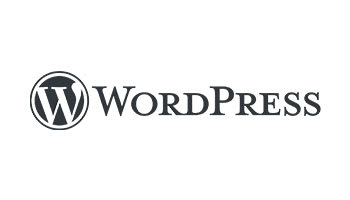 The Benefits of Working With Me
1. Specialist – 99% of my SEO projects are ecommerce.
2. Experience – Over 8 years of practical SEO experience with all ecommerce CMS.
3. Agile – I adapt my processes constantly with Google updates, without needing to train a team.
4. Value – No high overheads of staff/offices, more money invested into your SEO campaign.
5. Long Term Focus – Aiming to consistently provide revenue growth over years, not months.
6. Retain Control – you don't need to transfer the website to me, all improvements can be done externally.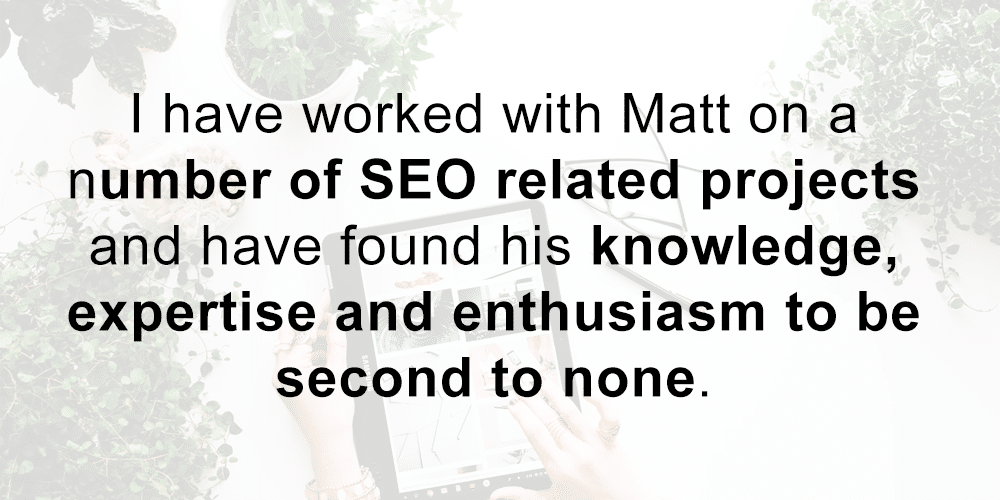 Ecommerce SEO Services I Offer
1. Technical Audits – controlling what Google indexes and crawls, and fixing any problems.
2. Landing Page Optimisation – fine tuning the optimisation, on a page by page basis.
3. Monthly SEO Services – taking full control of the project, including audits, planning, fixes, optimisation, and off site promotion.
4. Content Creation – From converting copy, to high in the funnel blog posts/content marketing.
5. Site Migrations – whether updating or changing CMS or domains, I know how to make sure SEO isn't harmed.
6. Hourly Consulting – helping you fix specific SEO problems, or investigating complicated processes.

Ready to get started? Contact Me Below

Ecommerce SEO
SEO for your site post-build phase is very important. I can devise and execute ecommerce SEO to stimulate brand awareness and sales, helping to grow the traffic to your online store. I offer a specialist set of consulting services, to help get your website or your client's website ranking properly in search engines.
SEO services for ecommerce websites is my speciality, including Shopify, WordPress/Woocommerce, Opencart, Magento, and other customer CMS types.
You expect a level of professionalism from e-commerce SEO services, and that's why I maintain a changelog of website edits, and communication as we go forward.
E-commerce is a different game from traditional SEO services, with a lot of highly technical elements that scale across the whole site, that can create massive problems in themselves, and so vary greatly from lead generation SEO services.

For omni-channel product listings, it's important to have unique content across all platforms.
We can beat your competitors with advanced e-commerce SEO services that they won't see coming.
To continue the discussion about my comprehensive e-commerce SEO services, let's get started via email ([email protected]) or message me on Linkedin here.
Once you have my SEO services at your disposal, you won't look back. I align SEO services with your business goals, which in eCommerce is usually sales, with a results-driven mindset that doesn't stop until I get results, and with a proven history of ranking clients sites over the last 8 years.


Ready to test out my SEO? Contact me below:

Individually-tailored SEO strategies, based on a comprehensive technical audit, user experience analysis, and content plan, for higher online sales now and in the future.
I can help your business with SEO, whether you're in the USA, in Australia, in the UK, or anywhere else in the world; with global clientele in many different countries across the world.
The effectiveness of an e-commerce SEO service relies on other factors too, including social media marketing, PR, and user experience signals.
You can ready my reviews, and see my case studies, to find others satisfied with my SEO services.




FAQ's About SEO Services
If you have questions about e-commerce SEO services, chances are they're answered below (if not, email me at [email protected]):
1. Is SEO important for ecommerce?
If you want to get "free traffic" then it is. Organic Google rankings (aka SEO) are the only channel where you don't have to pay per click or impression, and so has the opportunity for exponential growth beyond your budget.
2. How do ecommerce sites do SEO?
It comes down to a few elements:
Technical setup – controlling how Google crawls and indexes the site.
Keyword targeting – topic clustering and site structure, schema.org, etc.
User experience optimisation – Google wants to provide the best experience for searchers, so your site must do too.
Off site promotion – including link building, referral traffic, etc.
3. Which ecommerce platform is best for SEO?
Out of the box, WordPress/Woocommerce has some of the best SEO features. Shopify or Magento probably need the most work when it comes to SEO development, Magento because of the complexity and development costs, and Shopify because it's semi-closed off and requires external applications. Opencart is probably middle of the road, but has some good potential, and I have experience ranking all platforms.
4. Is Shopify good for SEO?
Shopify is ok for SEO, but it lacks a lot of the controls from a technical side (you can't edit the robots.txt file for example), and requires a few third party apps to control indexation and customise pages properly. It also suffers from speed issues, and often performs more slowly than a self hosted site on WordPress.




You made it to the end! Now contact me about your ecommerce project below: