I'll Improve Your Revenue, Through SEO Services & Consulting
Is your website missing from page #1? Let me help you fix that, and grow your organic traffic from Google & Other Search Engines.
I'm fully experienced Optimising all Popular eCommerce CMS Platforms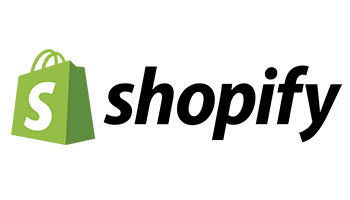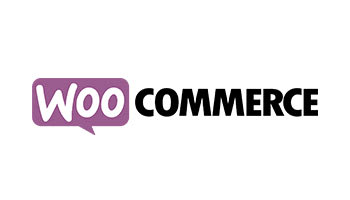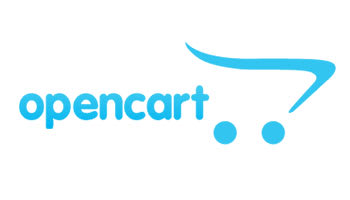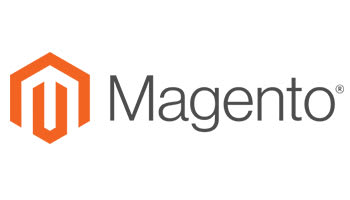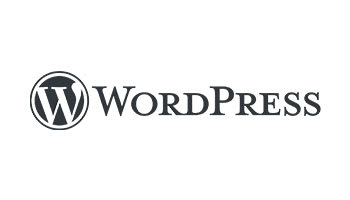 Why Choose My SEO Consulting Services:
Cutting Edge SEO – constantly improving, innovating, testing, and monitoring results.
Privacy – I don't disclose client information publicly anywhere, no open case studies.
Cost effective – Better services at a lower price than a large SEO agencies.
Agile – I've adapted my strategy over the last 8 years to move with Google.
CMS Implementation – I can perform SEO on your site directly.
Long term partner – I'm focused on partnerships to help grow your business in the long term.
Industry Experience – I've worked in every industry possible, from fashion, to home & garden, CBD, and pharma.
Website Size Experience – I've worked with sites ranging from 5 – 5 million pages, achieving SEO growth for both.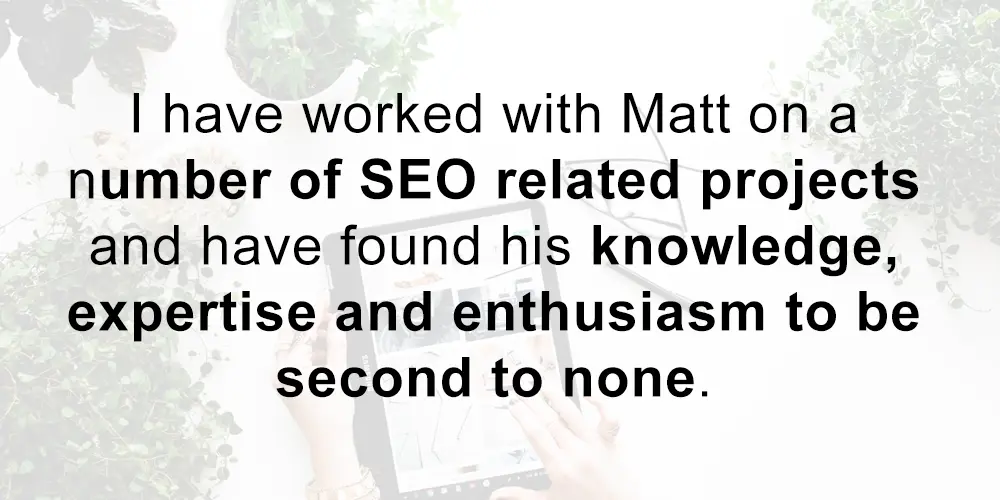 International SEO Consultant (HREFLANG Tag Expert)
I work with companies in the United Kingdom, United States and the Rest of the World to help them improve their SEO results. Whether you want more leads, more sales, or more views, I can help you get them from search.
I've helped companies successfully implement the HREFLANG tag, and identified where other companies have implemented it wrong.
Whether you're in London, UK or Boston, USA – I can help you.
I've worked directly with companies, other marketing professionals, SEO agencies, individuals, and everything in between!
Ecommerce SEO Services from a Specialist
My main area of expertise is with ecommerce websites, including building a successful store as an in house SEO with a very small marketing budget as my first very project.
From duplicate content, to poor site architecture and panda penalties, I've seen and fixed it all.
I can help you improve your rankings through consultancy, monthly services, or ad-hoc hourly seo consulting.
Every website and company is different, so contact me via email to get started: [email protected]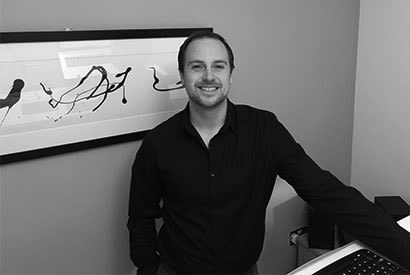 About Matt Jackson
With over 10,000 working hours in ecommerce SEO, I've done and seen it all. I blog about SEO on my website, and provide consulting services to companies in the UK and around the world.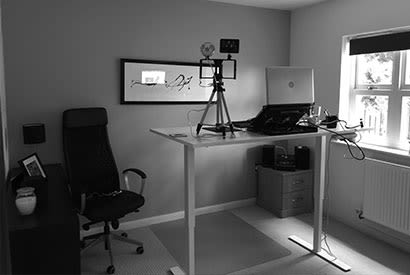 SEO CMS Experience
I've worked hands on with Magento, Woocommerce, Shopify and Opencart, and I've consulted on projects using various other custom CMS.
I can implement changes directly into your CMS, and I also know the common CMS related issues that your site will probably have to fix.
See website development services for information on websites.
Industry SEO Experience
I have SEO success stories from both B2b and B2C style websites, in a variety of markets (including informational, ecommerce, affiliate, and local sites).
I've worked on projects in various industries including home & garden, pharma / supplements, travel, digital products, hotels, finance, outdoor, tech, food, fashion, and more.
Your Long Term SEO Helping Hand
My primary goal is to help people.
That's why I'm not satisfied after my initial audit or monthly work has been completed.
I'm passionate about providing you long term results, and my ideal aim is to work with a select number of clients closely, to help them achieve the best results possible.
By working with me, you receive someone dedicated to helping you not just now, but in the future.
Alternative to an Ecommerce SEO Agency/ Company
If you're considering hiring an ecommerce SEO agency, then you may find I offer a much better ROI on my services than you would get with them. I offer highly specialised services, focused on SEO results, and I don't have high overheads like staff, enterprise software, or expensive office buildings to maintain.

That means that 100% of your SEO budget goes into doing the actual SEO that gives you ranking results – nothing is wasted – making it a more efficient SEO service.
I'm an SEO expert that's worked on all scales of websites, and can integrate into your existing digital marketing campaign, help with website design, general internet marketing, and social media marketing too. A good alternative to an ecommerce SEO company.
Your competitors are probably doing SEO, so it's important to catch and to stay ahead of them. By performing competitor analysis, we can understand why your competitors are ranking well in Google search, and ensure your competitors are coming lower than your Website.
Your Website is where we should start first, as the way it's optimised can make or break your SEO strategy. This starts by analysing your Website CMS, which determines the limitations, and specific improvements, we need to make as part of a technical SEO service.
Results from an SEO service can vary, and monitoring results is more difficult than you might think. To ensure clarity in results, I deliver multiple data points across a series of tools, to give you a broad spectrum analysis on the results your website is achieving.
Product pages are a good source of SEO traffic, and optimising them correctly can be a pillar of your SEO strategy. You want to ensure product pages contain all of the necessary data points, such as model, mpn, sku, gtin13, brand, etc – as this ties them into Google's entity database, ensuring you're considered relevant to queries which aren't necessarily keyword specific to your product page.
Search Results are important to analyse, and they're changing all the time, with rich results including video and news carousels, paid ads and Google shopping, as well as rich snippets and highlighted FAQs. We should look to get your website into all areas of Google Search Results.
An SEO company is used to help improve your website search engine position, and to generate traffic to your website.
Best Ecommerce SEO Strategy
The best ecommerce website is setup for SEO from the start, so contact me for consulting before you build your new ecommerce site. An SEO strategist helping your team with design, optimization, and digital promotion to gain higher visibility in organic search. I can assist with copywriting, content marketing, link building, keyword research (targeted to buyer intent phrases), analysis, and more.
Ecommerce SEO Services FAQ's
How long does it take to see ecommerce SEO results?
You may already know the answer.
Unfortunately SEO does not provide instant results, and the improvements it provides can often take 6 months to materialise in rankings and clicks.
There are some exceptions to this, for example technical SEO fixes can provide near instant results, such as if your website was indexing too many pages.
This can be a blessing in disguise, as it also means that new competitors can't just come in and wipe your rankings out overnight.

SEO is only getting more competitive and slower to see results, so the sooner you start, the better.
Can you implement ecommerce seo services directly onto my website?
In the majority of cases, I will be able to work directly on your website without a problem.
I have experience implementing SEO changes onto many popular CMS, such as WordPress / Woocommerce, Shopify, Magento, Opencart, Big Commerce, Prestashop, Drupal, and others.

There will be some exceptions to this, for example if you have a CMS that cannot be edited from a web browser.
My website is managed by a 3rd party, can you work with them?
Yes this is quite a common occurrence in modern day websites, and I have coordinated SEO changes with multiple third parties on projects in the past.
This is not a problem, as long as everyone is open to working together and can implement changes in a timely manner.
How do eCommerce SEO services work?
Ecommerce SEO (search engine optimization) marketing services focus on the organic section of the Google Search results. They aim to target keywords that are going to generate direct sales on the website (through Product Pages or Category Pages), and so improve revenue for the online business.

By optimising the website, you will have higher visibility in organic search, resulting in more clicks to your site pages, which should convert visitors into consumers / customers. The content on your site is a big deal for SEO, but just as much the technical aspect of your site that you can't see has a big impact. You also have to consider optimisation penalties that are present, for example the Panda and Penguin algorithms, along with Rank Brain and other core quality updates.
As an SEO analyst, I've refined my techniques over many years, and adapted them to current and future algorithm updates, to ensure my clients increase in rankings year after year, in the USA, United Kingdom, Australia, Europe and further afield.
Good copywriting, link building, keyword research, user experience analysis, and site architecture are just some of the key skills required to offer good ecommerce SEO services.
Ecommerce Search Engine Marketing Services
Ecommerce search engine marketing can also involve web design. Ecommerce website design involves some styling, but a lot of it involves the management of multiple products with similar specifiations, managing inventory, and creating systems to make the online business work smoothly. Sometimes you will need the help of a full stack developer or an ecommerce agency to help with this, particularly if you have over 10,000 products.

Ecommerce SEO for WordPress
Ecommerce SEO for WordPress is quite easy. WordPress is a really good CMS for SEO, as it is setup right out of the box with a lot of the best practices. The Woocommerce WordPress plugin allows you to turn WordPress into an online store.
PPC and Social Media
PPC is an essential part of any ecommerce seo campaign, but you will often find it cuts your profit margins down, and so the long term plan should always be to replace PPC traffic with SEO traffic. Social media marketing should also be part of your long term plan, as it can send both direct sales, and branded search, all of which will help your SEO efforts.
Product Page SEO and Category Page SEO
Product pages are a good way to optimise for singular keyword phrases and topics. Category pages are often best for plural phrases, and can usually bring in a larger amount of traffic (and they are also good as they usually always have at least 1 in stock product).
Advertising in Google, Bing and Yahoo
Advertising an online shop does come with challenges, but by working together we can hurdle those challenges and help your company succeed online. My ecommerce SEO services are the perfect solution for small to medium sized businesses looking to grow their traffic from Google search, Bing and Yahoo.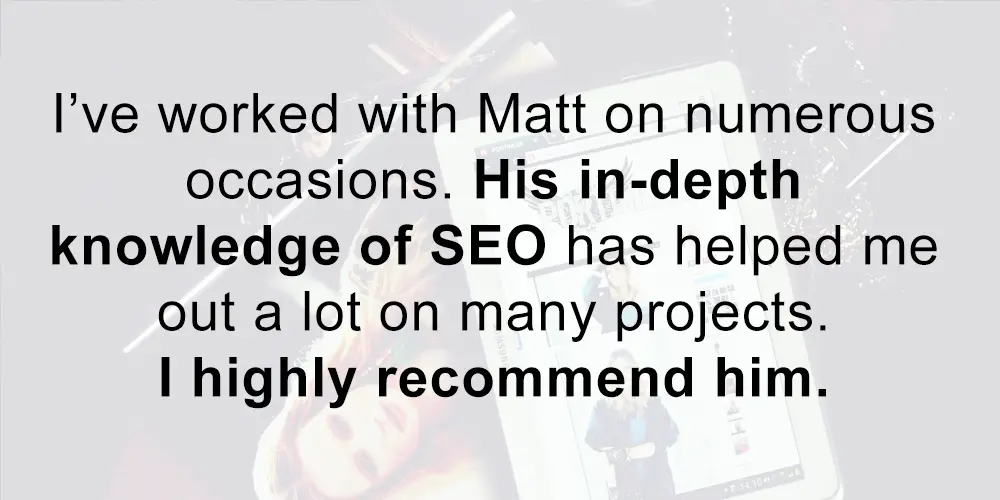 As a freelance ecommerce consultant I can help you with any aspect of your digital marketing, as I have experience in almost every industry, CMS, and problem. Ecommerce marketing is a lot simpler when you have an ecommerce seo expert to guide you.
Video SEO
I can also help you with video opimisation, helping to rank your videos on Youtube and in Google search.
I currently don't help clients with email marketing or other online marketing not mentioned above.
Vidoes can help the rankings during an ecommerce seo service.
Any Further Questions on Ecommerce SEO Services? I'm an Email Away!
As is often the case, every client website and marketing plan is different.
So it's really hard to make a sales page that satisfies everyone's queries!
If you have a question that's not been answered, I'm happy to answer it via email.
Send your question to [email protected] and I'll usually reply within 24 hours.
Traffic & Sales – The Real Proof
It's all well and good talking about how many links you built, or the amount of pages you've optimised, but the ONLY thing a website owner or marketer should care about is TRAFFIC and SALES.
I have updated rankings proof from 2019, showing my work consistently gets results now and in the future.
SEO Consulting Services – UK Areas
Because location based landing pages will help me rank for more terms, and gather more SEO leads, so here are internal links to those local UK based pages:
SEO Consulting Service Categories
1. SEO Audit & Opportunity Reports
These audits can identify huge problems, and fantastic opportunities for your website in search.
They are by far my most popular service.
A deep dive into the technical areas, on page audit, user experience analysis, and inbound links of your website, including CMS specific checks of common problems.
See more details including prices at the link below.
 2. Monthly SEO Services
For those who want implementation and SEO improvements on an ongoing basis, I can offer monthly services for you.
These usually start with an in-depth audit, and a 4-6 month plan of implementing the audit recommendations, with monthly reports on progress.
Budgets are agreed in advance, and pre-paid each month.
Email me your website url and business goals to [email protected] for an initial consultation.
3. Prices for Hourly SEO Consulting
I can offer you seo consulting by the hour on a freelance basis.
This can be useful if you want a professional to review your own / your team's implementation, have a specific website problem, or you need some general advice on a project.
Email me to discuss your needs at [email protected]
4. Website Migration SEO Services
One of the biggest reasons for a traffic drop is an incorrectly performed website migration.
Whether this is from an old CMS to a new one, or moving to a new domain address, there are a lot of pitfalls that you can fall into when it comes to SEO in these circumstances.
I can help to manage and check the important SEO factors related to your migration, including redirects and content consolidation.
Email me for more information on this to [email protected]

5. New Website Plan & Recommendations
If you're planning a new website in an industry, and want to make sure it's setup for SEO success, then I can help.
One of the great things about starting a website from scratch is that you get to do everything right the first time.
This includes proper keyword research and site structure, as well as a long term content marketing plan.
Email me for more information, at [email protected]
6. Informational Blog Content Creation
Quality content on keywords related to your conversion funnel, can help capture traffic that you may not even have thought existed.
I can offer a fantastic content creation service that will help improve the amount of clicks you get from Google, and move those customers to buy / convert.
A typical blog post, including keyword research, 2,000 words of copy, images, and optimised title + meta description, usually costs in the region of £90.
Email me for more information on this to [email protected]

7. Keyword Research & Recommended Page / Site Structure
If you want to know the ideal way to restructure your website so it's setup for SEO success, then I can help.
This starts from your product catalog, working with you to generate keywords around their unique selling points and product benefits, then researching popular keywords from those, adding these into a url structure, and finally working page by page to decide what format those pages should be in (for the best user experience).
Email me for more information, at [email protected]
8. Google Penalty Recovery Service
If you think you've been hit with a Google penalty, or you have an unexplained traffic drop, then I can help you diagnose the problem and solve it.
This could include content and quality related issues of a Panda penalty, an unnatural links warning or manual action related to a Penguin Penalty, or perhaps an EAT (expertise, authoritativeness and trust) related penalty from the Medic or similar update.
Email me your website url for more information to [email protected]

9. Local SEO Services
If you have a local business, or multiple locations across the country, and would like help with your local SEO, then I can help with this too.
I have plenty of experience ranking local sites in both the Maps pack and Organically, and it's often a lot easier than national ecommerce results.
Email me your website url and business goals to get started to [email protected]
10. Custom Service Required?
Perhaps you want a combination of services, or you can't see what you need here.
That's ok, I can most likely help you no matter what SEO problem you have.
Email me your requirements to [email protected] and we can go from there.