Last Updated on April 27, 2017
Google Search Results – Explained
The majority of people use Google, and so this is where we concentrate our SEO efforts. Below outlines the different areas within Google, with an explanation for each.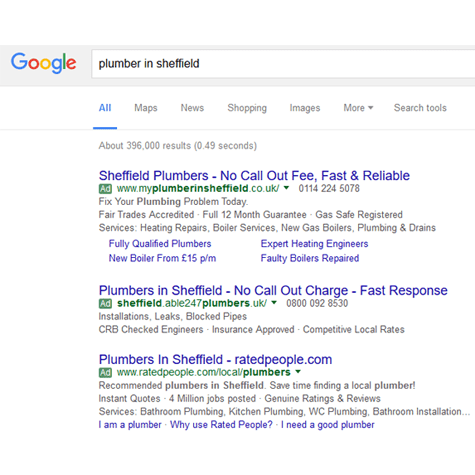 Part 1: Paid Adverts (PPC)
Many people believe that Google contains all paid listings, but actually only the part at the top is paid advertising, the rest is free!
These paid links show up at the top of the results.
They are often labelled with a different colour (either Yellow or Green).
Businesses bid per click, paying a certain amount each time a user clicks their link.
This can get expensive, ending up in a race to the bottom.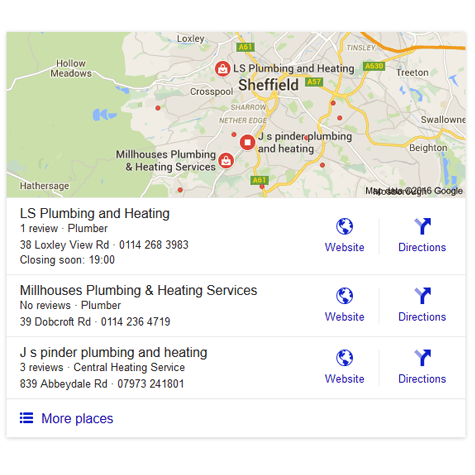 Part 2: Map Listings (Google Local)
These are important for local businesses, that have customers in a certain area. They require a claimed Google My Business listing, which is FREE.
Allows customers to call or get directions right from Google.
Free with Google My Business listing.
Influenced by reviews and business details.
Local SEO services make you rank higher (get more customers).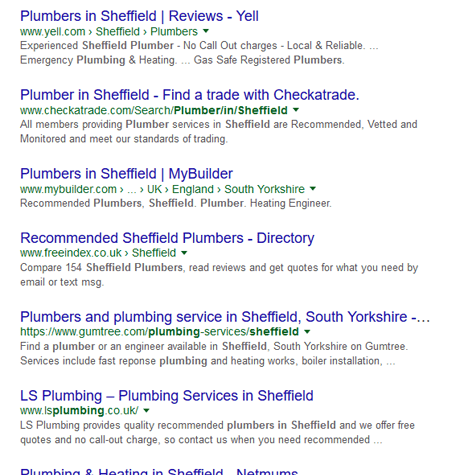 Part 3: Natural Listings (Google Organic)
This is the main target of SEO, helping your website rank more highly for your search terms. The main influences here are inbound links, social media, and user experience signals.
Main free Google listings.
Rank higher with SEO services.
Links directly to your website.
Most cost effective strategy.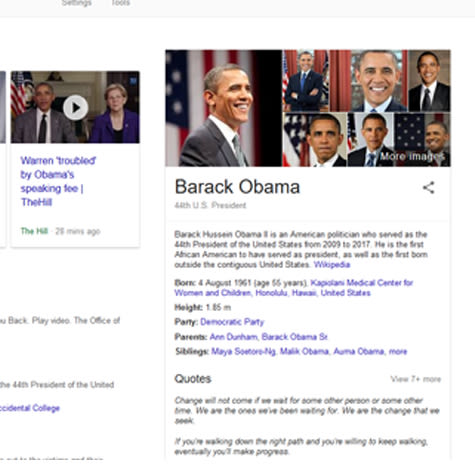 Part 4: Knowledge Panel (Google Organic)
This is where Google brings back specific information for a search, instead of simply a selection of useful links.
It comes in the form of definitions (shown in the "Answer Box"), and with specific company or person information (shown in the Knowledge panel on the right of the SERPs).
Free part of the Google engine.
Requires your entity to match the query well.
Definitions must be simple enough for all to understand.
We are sorry that this post was not useful for you!
Let us improve this post!
Tell us how we can improve this post?