Last Updated on March 5, 2023
The majority of people use Google, and so this is where we concentrate our SEO efforts. Below outlines the different areas within Google, with an explanation for each.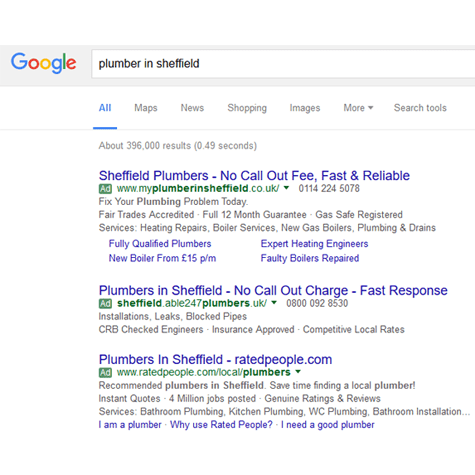 Part 1: Paid Adverts (PPC)
Many people believe that Google contains all paid listings, but actually only the part at the top is paid advertising, the rest is free!
These paid links show up at the top of the results.
They are often labelled with a different colour (either Yellow or Green).
Businesses bid per click, paying a certain amount each time a user clicks their link.
This can get expensive, ending up in a race to the bottom.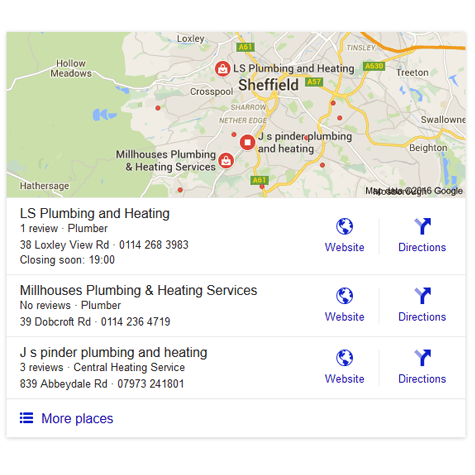 Part 2: Map Listings (Google Local)
These are important for local businesses, that have customers in a certain area. They require a claimed Google My Business listing, which is FREE.
Allows customers to call or get directions right from Google.
Free with Google My Business listing.
Influenced by reviews and business details.
Local SEO services make you rank higher (get more customers).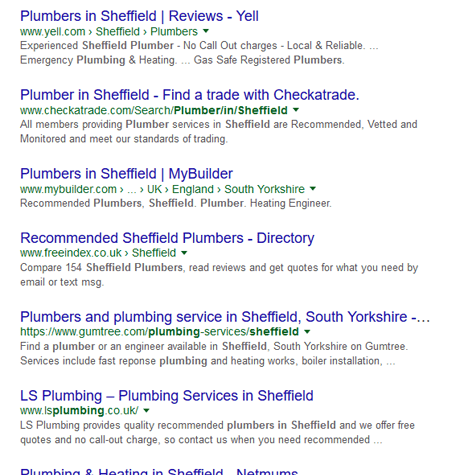 Part 3: Natural Listings (Google Organic)
This is the main target of SEO, helping your website rank more highly for your search terms. The main influences here are inbound links, social media, and user experience signals.
Main free Google listings.
Rank higher with SEO services.
Links directly to your website.
Most cost effective strategy.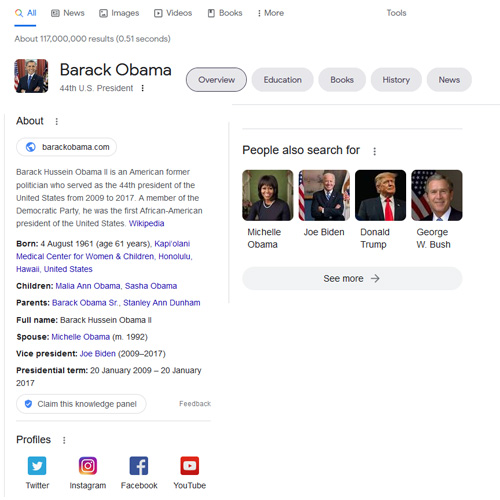 Part 4: Knowledge Panel (Google Organic)
This is where Google brings back specific information for a search, instead of simply a selection of useful links.
It comes in the form of definitions (shown in the "Answer Box"), and with specific company or person information (shown in the Knowledge panel on the right of the SERPs).
Free part of the Google engine.
Requires your entity to match the query well.
Definitions must be simple enough for all to understand.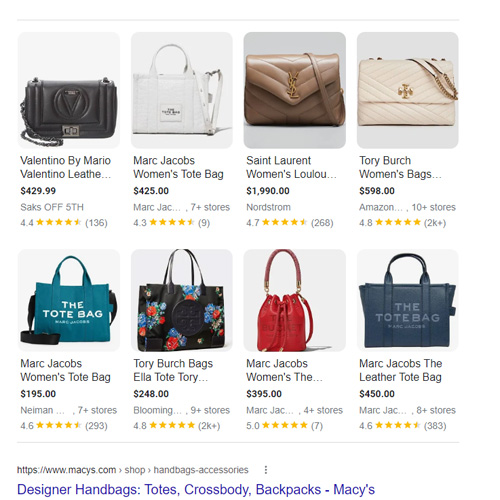 Part 5: Product Carousel
Using Google Merchant Feed and Product schema.org data, Google lists products related to the search query in between organic listings.
Currently (March 2023) only showing on USA SERPs.
Ranking signals are unclear, but potentially related to reviews across retailers, product name search, and CTR.
Clicking on a listing shows a product knowledge panel.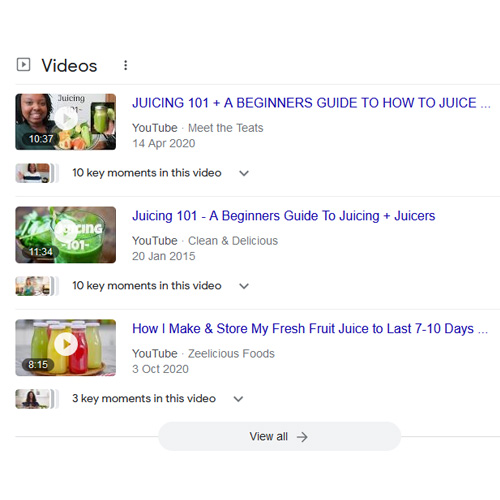 Part 6: Video Carousel
Videos showing within Google organic listings, usually Youtube videos related to the query.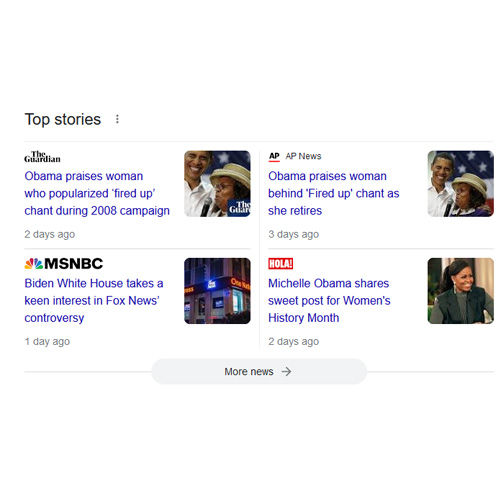 Part 8: Twitter Carousel
Google has close ties with twitter, and they use this to offer recent tweet carousels for certain entities within organic search.
Being a popular entity and tweeting often can improve the chances of having a full carousel showing.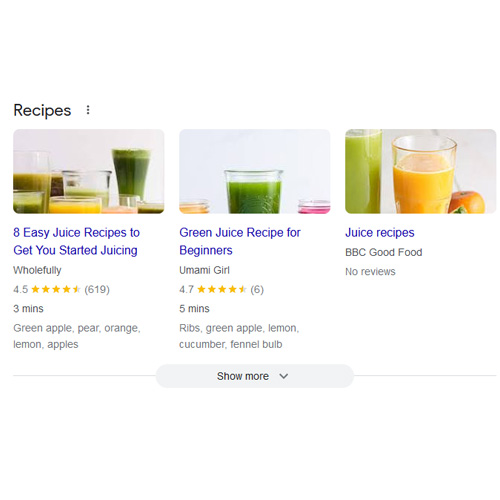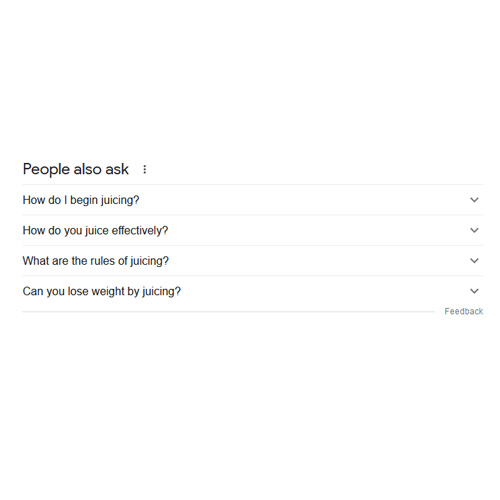 Part 10: People Also Ask (PAA)
Google shows related questions to your current keyword within organic listings as individual drop downs – clicking on these shows the answer, and allows users to click to view the website showing the answer, or click the question to see more results for that answer.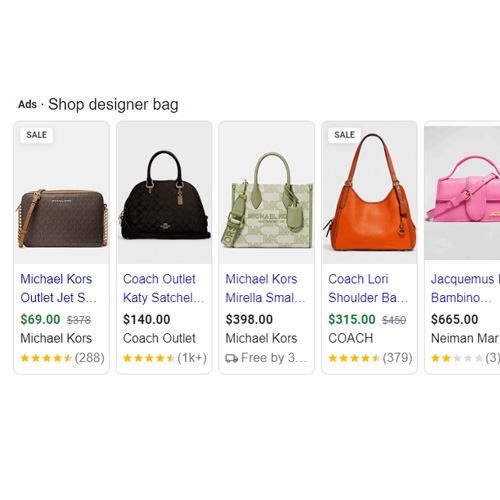 Part 11: Shopping Ads (PLA)
Part of Google Adwords, but using the Google Merchant Feed data to display product listings at the top of searches.
These ads contain an image, headline, and price.
We are sorry that this post was not useful for you!
Let us improve this post!
Tell us how we can improve this post?