About Me – Matt Jackson SEO
With over 10 years of experience in SEO, I'm a big believer in a long-term focused approach to SEO strategy and services.
I spend a lot of time and money keeping up with SEO training and conferences, to ensure my practices are at the cutting edge of the industry.
As an external consultant, I help businesses of all sizes grow their search traffic around the world.
Starting out as an in-house SEO, I built a successful e-commerce business before going external, and haven't looked back since.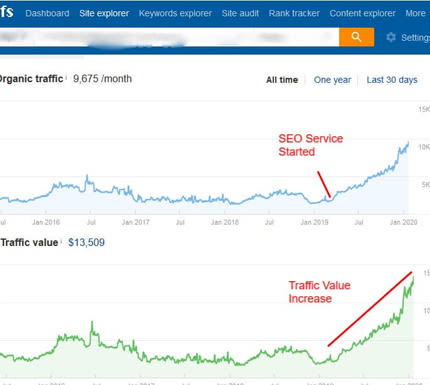 SEO Results That Matter To You
SEO, like any other marketing strategy, is supposed to increase Revenue.
I focus on SEO results that really make an impact, with a preference of commercial keywords, over long tail blog content.
My clients are consistently ranking for top tier keywords in their industry, and I can do the same for you.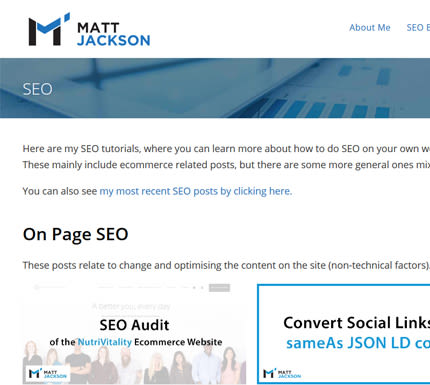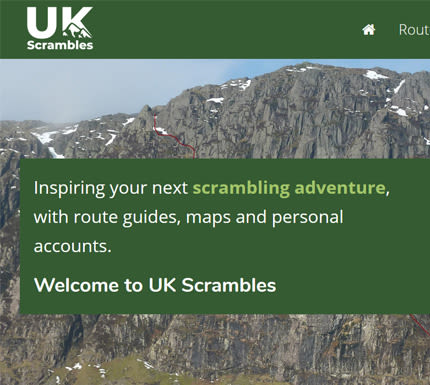 Side Project: ukscrambles.com
I have a passion for the outdoors, and founded the site ukscrambles.com a few years ago, dedicated to scrambling (the grey area between hiking and climbing).
This website documents popular scrambling routes across the entire UK, including the Peak District, Lake District, Wales, and Scotland.
It has averaged 12,000 clicks from Google per month for the last 16 months (updated 6th December 2021) and so is proving to be very popular.
SEO Services / Work With Me

I offer a range of SEO services, which are appropriate to businesses at difference stages, and accommodate different growth needs.
These range from one time audits & market reports, to hourly consulting, penalty recovery, and monthly SEO services.
You can find more information on my services page by clicking the button below.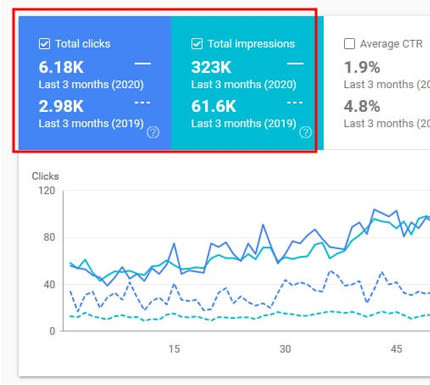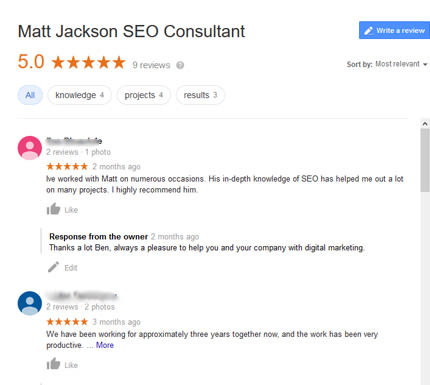 How to Contact Me

I answer emails regularly, so that's your best point of contact: info@matt-jackson.com
You can also comment on any blog post, and I will aim to answer promptly.
You can connect with me on Linkedin, subscribe on Youtube, and like on Facebook.
You can also follow my on Twitter (although I don't use the platform).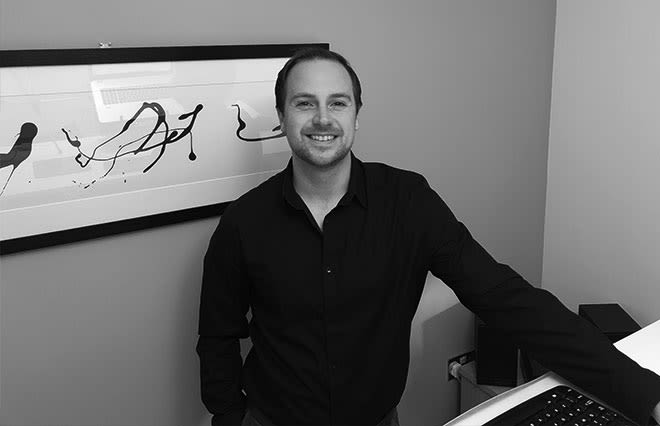 Featured
Matt Jackson has been featured on the following sites:
SEO Rockstars (satirical project)
The SEO Rockstars rock band released its new single on 13th October 2022 called "We're All SEO Rockstars," now available on all streaming platforms:
FAQ's
How Many SEO Clients Have You Worked With?
Since 2012, I've worked with over 233 ecommerce websites, to help them improve their Google traffic via SEO.
Which Ecommerce CMS Do You Work With?
I offer SEO services to all CMS types, but I've actively worked on campaigns for Shopify, Bigcommerce, Magento, Opencart, and Woocommerce.
Why Did You Specialise in Ecommerce SEO?
I started my SEO career creating an ecommerce SEO site from scratch, and ranking it in Google. This experience lead me to offer this as a service, and so it made sense to specialise in ecommerce, as it's what I knew best.
Do You Enjoy SEO?
Yes, I enjoy working in SEO. It's a complicated field that's constantly changing, which makes it difficult but also very rewarding.
Is There Anything You Dislike About SEO?
The disconnect between actions and results. Google doesn't want us to know if we've made a positive SEO improvement, but it can make it frustrating when monitoring rankings day to day.
Where Do You See SEO Going in the Next 10 Years?
The fundamentals of SEO haven't changed since it's inception, so I expect these to continue for as long as Google is offering free organic listings.
New SERP features continue to be added to results, so I expect these to evolve and become more prominent – Google Shopping being the most likely.