"SEO is constantly changing, and over the last 8 years I've adapted my strategy to help companies just like yours excel in search, and I can do the same for you."
My Background and Experience
I started fresh out of university, where I stumbled into a website + SEO project at my old employer. From there I taught myself how to get the job done, adapting to ranking algorithm changes over time to stay ahead of the game.
Over the last 8 years I've generated over 5 million page views, put in over 12,000 working hours, and generated over £1,200,000 ($1,570,000) for companies using SEO.
I learned SEO through testing on many different websites, and my strategies are constantly evolving with the algorithm, and will continue into 2019 and beyond.
My day to day client work involves strategy discussions, website audits, on page implementation, and link building outreach, from my office in Sheffield.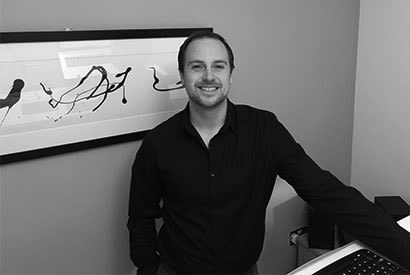 Work With Me
Here are the current working relationships I'm accepting:
SEO Audit & Opportunity Report (One Time)
I'm an expert at diagnosing SEO problems, and providing a clear roadmap to fix them.
My audits cover technical SEO, keyword opportunities, site structure, user experience, mobile first indexing, conversion factors, inbound links and other relevant information for 2019 and beyond.
The typical delivery time for an audit is 2 weeks.
Payment is taken after the audit is delivered in full.
Apply for an audit via email ([email protected]), stating your website and we can go from there.
Ecommerce SEO Services (Monthly Advanced Retainer)
If you would like your SEO taken care of, with a full service solution, then my ecommerce SEO services will be appropriate for you.
This involves a fixed monthly contract (usually a minimum of 6 months) where I will diagnose, and implement the findings of a full SEO Audit and Opportunity Report.
Reporting is done via email, with a summary of changes and progress.
Apply for SEO services by emailing me at [email protected]
I am now considering revenue share agreements for future SEO projects.
This will involve you covering the hard costs of an SEO service, and providing payment in the form of a revenue share of the increase in sales (based on previous years results if available).
Contact me for more information – [email protected]
SEO Consultations
I do offer website consulting on an ad hoc basis, including in person meetings and team training.
This is appropriate if you would prefer to implement SEO changes yourself, and simply need an expert to proof or guide what you do.
To discuss SEO consultations, email me at [email protected]
My Current Side Projects
Here are some of the personal projects I'm currently working on:
UK Scrambles (www.ukscrambles.com) – outdoor adventure website documenting scrambling and climbing routes in the Untied Kingdom. Now up to over 10,000 clicks per month from Google SEO.
The Smart Home Guide (thesmarthome.guide) – this is a new SEO journey that I'm documenting here on my blog.
If you are looking for a partner in a joint venture, then pitch it via email: [email protected]
Contact Me
I prefer to work through email as I can fit it in around my day.
You can use the following email address: [email protected]
I answer emails 3 times per day during the week, and once a day over the weekend.
My general office hours are between 8am and 6pm (GMT), Monday to Friday.
Press
If you would like help on a story you're working on, to do with SEO or the online ecosystem in general, then I may be available to comment.
Send the details of your inquiry to my email ([email protected]) and include "Press" in the subject line. Meetings may be arranged by prior appointment only.