Ecommerce SEO Services & Consulting from SEO Expert Matt Jackson, for Shopify, Woocommerce, Opencart, Magento, and Big Commerce.
I'm Matt Jackson, one of the most experienced ecommerce SEO consultants in the UK. I'm a certified ecommerce SEO expert, offering Google SEO services to rank high in the search engines. I use advanced SEO strategies based around all popular ecommerce platforms. My ecommerce SEO services include ecommerce SEO audits, technical SEO, keyword research, content mapping, site structure, product page optimisation, category page optimisation,  schema.org optimisation, and link building. I offer services for websites using Shopify, Magento, Woocommerce, Opencart, Big Commerce, and other CMS. SEO works best in conjunction with Google PPC, and other digital marketing activities.
I get hands on changing website code, including .htaccess edits, robots.txt rules, sitemap.xml files, heading structure, template changes, and more. I edit liquid code in Shopify, twig in Opencart, PHP in WordPress, and other code too.
SEO is Competitive & Complicated.
Your competitors are all investing in their SEO.
So if everyone's doing it, how can your website grow?
Throwing money at the problem does work, but that's a luxury that not all companies can afford.
The differentiator is therefore your SEO strategy and how it's implemented.
How do you get a better SEO strategy? That's where I come in:
I'm Matt Jackson, an experienced SEO consultant specialising in ecommerce websites.

I offer ecommerce SEO services focused on driving traffic with purchase intent (no vanity blog metrics here).
This includes hourly consulting, one-time SEO audits, and ongoing SEO services.
By investing in cutting-edge SEO training, and combining that with over 10 years ecommerce SEO experience, I amplify your SEO budget so your website performs above and beyond its size.
Click the buttons below to see my latest client results and reviews, or click here to contact me now.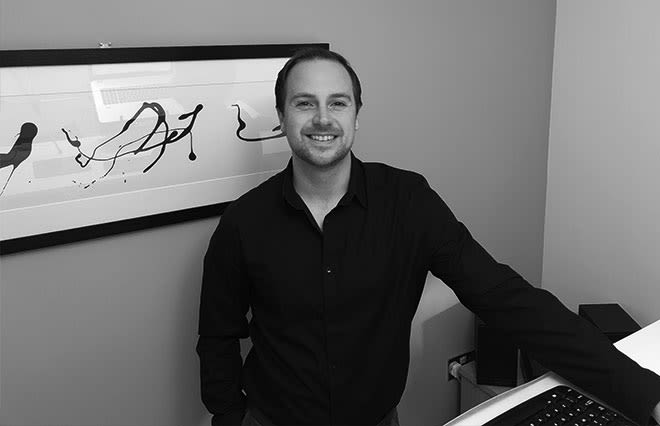 Matt Jackson, Ecommerce SEO Expert

SEO for all Ecommerce Platforms…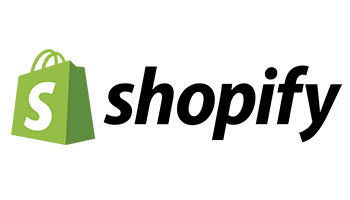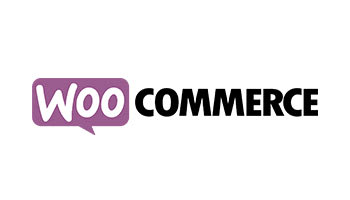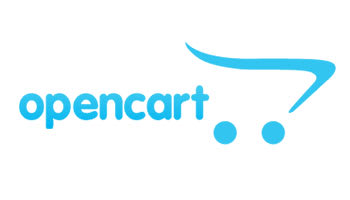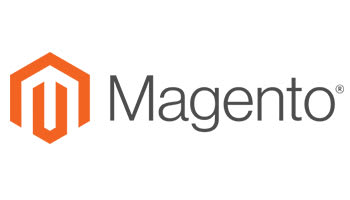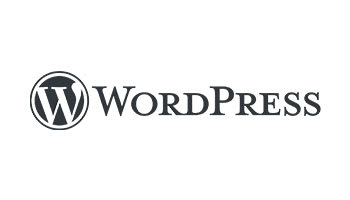 Why Choose My SEO Services?

1. Specialist – 99% of my SEO projects are ecommerce.
2. Experience – Over 10 years of practical SEO experience with all ecommerce CMS.
3. Agile – I adapt my processes constantly with Google updates, without needing to train a team.
4. Value – No high overheads of staff/offices, more money invested into your SEO campaign.
5. Long Term Focus – Aiming to consistently provide revenue growth over years, not months.
6. Retain Control – you don't need to transfer the website to me, all improvements can be done externally.
Nick Leonardos
July 2022
"Matt cuts through the noise online and provides tremendous value to implement into your site straight away. His response time for my SEO questions was extremely fast and his guidance very helpful!"
Shane Minte
April 2022
"Incredible value. Matt is a consummate professional. Provided his SEO analysis on a very short timeline, and far exceeded my expectations. Highly recommend!"
Ben Richardson
January 2022
"Matt has done a really great job for me on my SEO. Many thanks Matt"
Thomas Anthony
December 2021
"Matt was absolutely wonderful with debugging a technical SEO issue with my new website (and within Google Search Console). He was quick, responsive, and very trustworthy. If you're thinking of hiring someone to help with your site's SEO….hire Matt."
Darran Issitt
December 2021
"I have recently taken over a pub/restaurant business and I needed to get the new website up the search rankings to increase footfall. A friend of mine recommended Matt and I can honestly say he has done a great job. He has been very responsive, supportive and kept me updated throughout the process. The work he carried out was fast and effective – I would definitely recommend."
Will Schluter
November 2021
"Matt is an amazing SEO technician. My website wasn't showing up in Google's search results after a re-design and he fixed the bug and had it functioning at the top of the results page in under 24 hours. Thanks, Matt!"
Advanced SEO tools to do the job…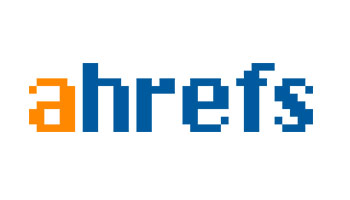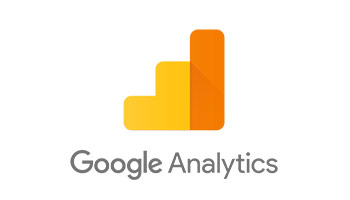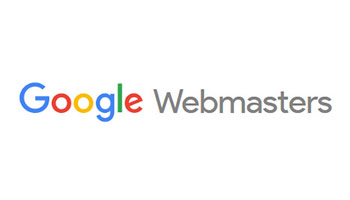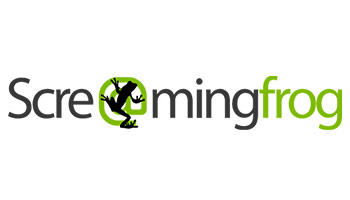 Experienced SEO Consultant
I've been helping e-commerce websites rank in Google since 2012, constantly adapting my process with algorithm updates, to provide customers with sustainable ranking improvements to build their online revenue.
Ready to test out my ecommerce SEO? Contact me below: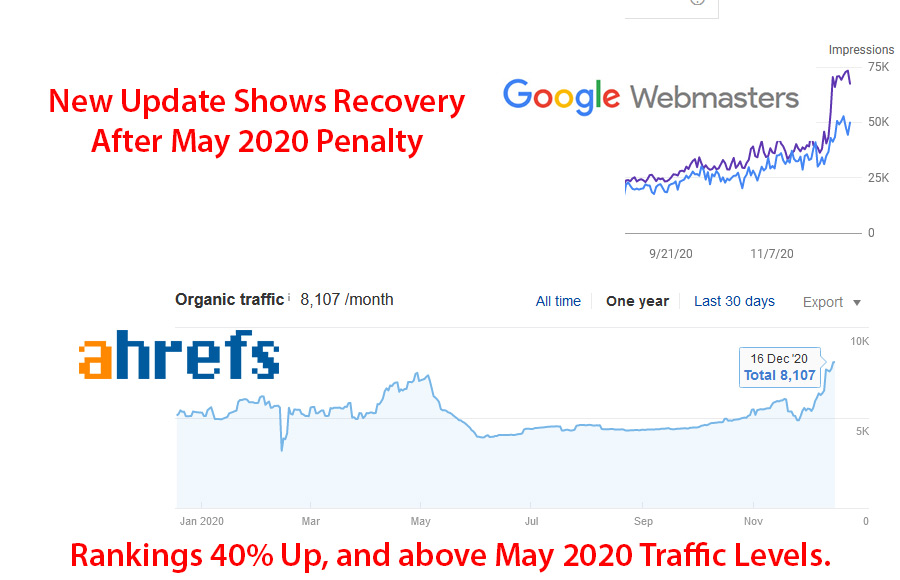 Monthly SEO Services (most popular)

Best for consistent growth & simplicity.
For brands that want a hands off approach to SEO, letting me take the reigns.
I'll work on your campaign monthly, implementing changes directly into your CMS, and reporting progress along the way.
This will take the site through all the stages of Technical, Keyword Research, On Page, and Off Page.
Best for New Sites, DIY or Penalties.
If you want to self manage your SEO, but you feel your approach needs to be updated, then an SEO audit is perfect.
It can be used to refine your strategy, and get you moving in the right direction.
It's also appropriate if you've recently had a site penalty, and want to uncover the reasons why.
And finally it's perfect for new sites, where you may not have the budget for ongoing services until later in your growth curve.
International SEO & HREFLANG

HREFLANG implementation is one of the hardest aspects of technical SEO, which is why the web is littered with support and forum requests on the topic.
Many of the apps to automate it do it badly, and developers doing custom code often make mistakes.
I can help guide you through the international SEO process, helping you rank the appropriate version of a site in different locations.
Site Migrations

Site migrations are messy, and can destroy your SEO if you don't know what you're doing.
I've helped many sites successfully migrate to new domains and new platforms, helping them to address both the technical and content aspect of the migrations.
You can scale a service to fit how much help you need.
Hourly SEO Consulting

Best for specific SEO problems, or micro budgets.
If you know exactly what your problem is and just want an extra pair of eyes, then my hourly consulting is perfect for this.
It can also be used to answer SEO questions if you only have a small budget.
Keyword Research, Competitor Analysis & Content Mapping

Sites of all sizes often find it hard to understand where to focus.
Existing sites can often feel like they've "covered it all", but may find they've duplicated a topic too many times (causing cannibalisation issues).
This service is designed to create a complete map of keywords in your space, map topics to existing/new pages, and identify topic duplication.
This can help owners and managers better understand where their site is at, and what they should focus on.
Essential for the page speed algorithm update 2021.

If you're website is failing Core Web Vitals, then you're going to be penalised in 2021.
I can help you achieve better scores to minimise the damage this update will cause.
1. Technical Audits – Strong Foundations

Controlling what Google indexes and crawls, and fixing any problems.
Particularly important in ecommerce, where faceted navigation can create infinite crawl black holes, causing Panda penalty and keyword cannibalization related issues.
2. Keyword Research, Mapping & Topic Clustering

Keyword research isn't as easy as plugging a word into a tool.
It involves understanding what Google's AI has determined is a unique topic, identifying areas for sub-topics, and mapping these out for a long term content plan.
3. NLP Backed On Page Optimisation to Tackle BERT

Using NLP AI to mimic the way BERT understands topical relevance, optimising pages for both bots and users.
Including crafting titles for CTR, and understanding page topic for user intent.
4. Off Site, Links, & Entity Optimisation

Google uses off site signals to determine the trustworthyness and authority of a specific entity (aka your website/company).
I work to build relevance, strength, and positive sentiment for clients, resulting in higher rankings that will last.
This involves link building, schema.org and entity clustering, narrative influence, and more.
Latest SEO Tutorials
Ecommerce SEO guides and tutorials to help you DIY.
These are mini example audits where I find quick SEO wins.
CMS Specific Posts
These posts focus on specific SEO issues in certain CMS, like Shopify, Magento, Woocommerce and Opencart.
Ready to test out my ecommerce SEO? Contact me below:

SEO Expert Matt Jackson
UK Based SEO Specialist
As a full time SEO expert working on various projects (including strategy, audits, site migrations, monthly services, and implementation) I am deep in the SEO trenches, understanding what is working now, and concentrating on what will work in the future. Search engine optimisation is a complicated business, with Google updating their algorithms multiple times per year, and penalties associated with issues such as thin content and keyword stuffing (Panda penalty) and link spam (Penguin penalty), along with other issues with Local SEO such as the Possum update.

Ecommerce Services UK & International
Whether you're located in London, Manchester, Sheffield, Leicester, Scotland, Europe, USA, Australia, or Asia, I (Matt Jackson SEO Expert) can help you rank your website in search engines. I have a vast array of experience working with many different platforms, such as Shopify, Magento, Woocommerce, WordPress, Opencart, and more. I help small – large sized business owners make more money from their websites, providing them the results they need, at a price that beats the average SEO agency. Forget social media and PPC, SEO is all about organic marketing, and once you rank number 1, it's all free traffic from there.
Freelance SEO Specialist
My freelancer specialist SEO services are designed to give larger teams the expert knowledge to implement SEO strategies on their own, and to give smaller teams an affordable yet effective service that will keep their website growing in traffic, and turn those clicks into customers. I can assist with new websites too, offering high level keyword research, statistical content optimisation, meta tag optimisation, technical seo audits, content marketing, link building, and much more. Rank higher than your competitors, with smarter marketing campaign that generates traffic from the UK and internationally. Simple definition of ethics.
SEO Tools I Use
I have been refining my toolset over the years, and now the SEO tools I use are, Screaming Frog (SEO Spider and Log File Analyzer), Ahrefs, Google Search Console & Analytics, SEMrush, Website Optimizer, Page Optimizer Pro, and Pro Rank Tracker.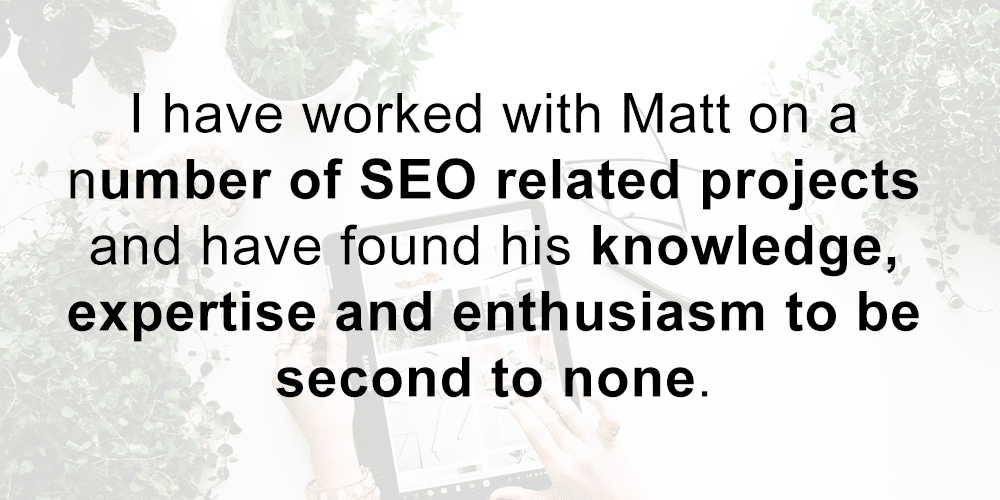 CMS I can help with SEO Services
Shopify SEO Consultant
I've managed multiple projects across a wide range of industries on the Shopify platform.
From CBD, to fashion, and high end luxury, I've had success with them all.
There are specific issues with Shopify, that if not fixed, can seriously hold you back from SEO success.
I have also got great experience managing international shopify sites using the HREFLANG tag implementation.
Opencart SEO Expert
Opencart SEO Consultant
My first ever project was with Opencart, and I know the platform and its SEO issues like the back of my hand.
The fundamental issues include how they handle canonical tags, and require external extensions to fix correctly.
I can help your Opencart website perform very well in search, using both on page and off page SEO services.
Woocommerce SEO Expert (WordPress)
WordPress SEO Consultant
WordPress is taylor made for SEO, but the Woocommerce extension has some major issues which make it a bit tricky to rank properly.
I have a vast amount of experience working on Woocommerce SEO projects, and I know the exact structure and plugin combinations to make your store rank well in search.
I'm able to provide a full scope SEO service for Woocommerce websites.
Magento SEO Expert
Magento SEO Consultant
Some of the largest projects I've worked on have been built on Magento, as it's a big CMS that's created to manage large inventory.
The dev costs are often high, so making sure you get the SEO correct from the start is essential to avoid wasted spend.
I know the fundamental SEO issues Magento has, and can offer a full SEO service to help you rank your Magento store in Google.
Ready to test out my ecommerce SEO? Contact me below:

Search Engine Optimisation Basics
So you want to understand the fundamentals of the Google algorithm, and get your company at the top of the Google search results, in the best position possible to target your customers with your online ads, and grow your small business to the moon?
Well let's get into some important, time dependent, SEO tips, including user experience, mobile first, video, blogs, and more.
Keyword Research
Understanding your target market will help you brainstorm ideas as to what they might search for. This can help you form a master keyword list to start digging into.
From there you can merge your list with what your competitor's pages rank for in Google, and you can do this by adding the url into Ahrefs or a similar keyword research tool.
Once you have your keywords, you want to use proper keyword mapping to decide if they should be assigned to a product page, category page, blog page, local landing page, etc.
On-Page SEO for Ecommerce
Proper on-page SEO is essential to ranking in Google, and without it you won't rank for anything meaningful. The most important elements for on-page SEO are:
Page Title / Web Page Meta Title – this is the text that displays as the big blue link in search engines, and displays at the top of your browser window.
URL – this is the text string after the website name, and multiple words should be connected with dashes, like: seo-consultant-uk
H1 / Header – this is the main title on the page itself, and tells Google the topic of the page.
Search Engine Results Pages (SERPs)
The search engine results pages (SERPs) have changes a lot over the last few years, with a number of rich features of different formats now occupying really important real estate. The Video carousels, news carousels (for AMP pages), Featured Snippets, People Also Ask, and Knowledge Panels, offer websites new and exciting ways of getting their content in front of users.
Blogs
Blogging is a great way to increase the traffic of your website, but only if you pick the right keywords to blog about, and you structure your site in such as way that it doesn't create meaningless content that gets you penalised by the Panda algorithm.
The key here is to answer the users question or need, and then offer the logical next step (ideally through your website).
SEO Best Practices – User Experience
SEO best practices involve, at the core, thinking about what the user really wants (User Experience Analysis). This is because Google's #1 goal is to satisfy the searcher, and so if you do this with all of your website pages, you will be setup for success moving forward, no matter what Google algorithm update comes you way.
Link Building
Link building is still a core part of SEO, and is widely regarded as the most important ranking factor by multiple external sources. Links should be relevant to the site they're going to, ie if you sell mobile phones, a logical link would be from a blog about mobile apps or new mobile devices.
The best way to acquire good links is to produce interesting and newsworthy current affairs content connected with your industry, and bloggers are always after new information, and if it's unique enough it should get coverage.
Other Online Marketing
There are lots of other forms of online marketing and digital marketing that a company can do to generate traffic to their website or offer page.
Social Media Marketing
Social media marketing on websites like Twitter, Facebook and Instagram can help to generate visitors quickly, and cheaply. Paid social media advertising is one of the fastest ways companies can test their offer to their target market. Organic reach has lowered for most platforms, making paid advertising the only viable way to generate traffic from social media.
Email Marketing
Email marketing can help to generate extra revenue from new and potential customers. Open rates are lower than they used to be, but you can still generate good results if you nurture your list well with relevant and useful information.
Pay Per Click Advertising
Pay per click advertising is a bidding system where you pay for a click from a potential customer. Google Adwords is the most prominent platform for bidding on keywords.
Video Marketing
Video marketing helps to engage customers who may otherwise ignore your message. Video generates much better engagement rates, and can help to explain complicated topics more simply. Youtube is the main platform for online video, which also offers SEO value.
Digital Marketing Analysis Reports
I can offer full digital marketing analysis reports to help you understand how your competitors are marketing their companies online, where the gaps are, where you should avoid, and which publications your target markets are present on.
For more information on this you can contact me.
SEO Tips
SEO tips are easy to come by, and they can be useful to help you get started. However some tips, without context, can actually make your website worse if not implemented correctly.
Mobile SEO – Mobile First Indexing
Now Google uses a mobile first index, the mobile version of your ecommerce website should have all of the on page optimisation signals that your desktop version does, otherwise Google will ignore them.
Why not hire an SEO company / marketing agency?
As an SEO expert, I can offer you better value for money than a large company or agency, as I don't have the same overheads such as large offices, lots of staff, payroll, enterprise management software, etc.
This means that more of your money is spend on the actual SEO work, and so you generate better results, faster. It also makes me more agile, as I can adapt my processes as I go, to keep on top of Google algorithm changes. By working personally with so many websites, I have hands on knowledge of exactly what goes on during SEO projects.
SEO Expert Nottingham, UK