SEO "David vs Goliath"
I help independent ecommerce websites stand up to the giants of international retail in Google.
Cutting edge SEO strategies to take advantage of your larger (& slower) competitors, and capture traffic that drives real revenue and helps you grow your ecommerce business.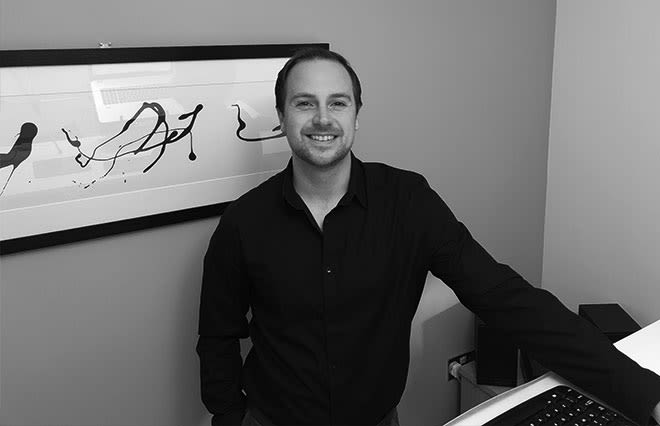 My Ecommerce SEO Credentials Summarised:
Specialist in Ecommerce SEO for over 10 years.
Started off in-house, creating and ranking an ecommerce website from scratch.
Recent SEO results, no legacy case studies (see here).
Over 233 ecommerce websites worked on since 2012.
Over 10,000 hours of hands on ecommerce SEO in practice.
Countless hours and money spent on SEO training, conferences, R&D, and testing.
Why Choose Me as Your Ecommerce SEO Expert?
Ecommerce Specialist – 99% of my SEO projects over 10 years have been ecommerce. I know of several non-public technical issues in the major ecommerce platforms that are harming your SEO growth.
Experience – With over 233 ecommerce websites personally analysed by me, I've been there and done it.
Evolving – I participate in SEO training, conferences, and groups, to ensure I'm always working to best practices, and at the cutting edge of new Google algorithm changes.
Value – With no high staff or office overheads, more of your SEO budget is spent on the value-adding SEO work itself.
No Contracts – I don't lock clients into long term contracts, so you're free to remain agile with your marketing spend.
Long Term Strategies – My SEO approach is designed to provide consistent and sustainable growth.
External – I work with your existing website setup or agency, without the need to manage the entire web project (which many agencies insist upon).
What Types of Ecommerce SEO Projects Do You Work On?
Monthly SEO Retainers – the vast majority of my SEO work is now monthly retainers with existing clients. These involve taking the project from the initial strategy phase, all the way through to implementation and revision.
SEO Audits – my SEO audits go way beyond automated outputs from tools, and are designed to get to the root cause of your SEO issues, as well as explore the best opportunities you have for SEO growth, and provide a roadmap to get there.
SEO Consulting Services – some projects require hourly consulting to address a particular problem or provide guidance. I work with clients on an ad-hoc basis to achieve their unique SEO goals.
Custom SEO Projects – you may be unsure of exactly what you want or need, and I can help determine a custom SEO project structure for you, or advise on the best solutions for your business goals.
Don't Trust Legacy SEO Case Studies
Many agencies offer free services when they start out, to generate headline case studies, which they then use to sell their services for the next 10 years.
Google changes so much in 6 months, that legacy studies can often be non-representative of the service you would receive.
Unlike them, I publish recent case studies, to show that I keep up to date with what ranks websites now.
Which Ecommerce CMS Can You Offer SEO Services For?
I can perform SEO on all ecommerce CMS, but I have actively worked on campaigns on:
Shopify
Bigcommerce
Magento
Woocommerce
Opencart
Ecommerce SEO Guides by CMS
If you have a specific issue with your ecommerce CMS SEO, I may have already published an article on how to solve it.
See my CMS based guides below:
Woocommerce | Shopify | Magento | Opencart
What Do You Ecommerce SEO Services Involve?
Each SEO campaign is custom depending on the client goals, industry, and budget. But as a rough guide, here are the steps involved in an ongoing ecommerce SEO campaign:
Technical SEO Audit – analyse aspects of the website and how they're contributing to crawling and indexing of content.
Keyword Research & Grouping – analysing the total addressable market of keywords for the product type, and grouping those into concepts that require unique pages.
Site Structure & Content Mapping – assigning topics to existing or new pages, and designing a site structure to promote rankings of both commercial, comparison, and informational content.
On Page Optimisation – optimising landing pages to be more useful and relevant to the target topic, using understanding of AI and Google's algorithm.
Content Creation – creating and optimising new pages to cover topics identified in the research phase, typically for informational or comparison topics.
Niche Link Building – building links that Google values from powerful and niche relevant sources. Links are votes, so votes from real niche experts are more important than generic votes from a content writer on a large publication.
Toxic Link Analysis & Disavows – toxic links have been having a larger impact over the last year, and so all projects now include toxic link analysis and disavow file creation using Link Research Tools.
Tracking & Analysis – ongoing tracking of rankings for important topics, as well as traffic analysis with comparitive Google Search Console data.