E-commerce SEO Services & Consulting
Search Engine Optimization Expert and Consultant
Matt Jackson
Offers Specialist Services for Online Shopping Websites
E-commerce Search engine optimization paid tasks includes SEO Audits, Ongoing SEO Services, Keyword Research, Technical SEO, On Page Optimization (Product & Category Pages), Content Marketing, Link Building, Schema, and Entity Optimization.
Professional Ecommerce SEO Consulting
As leading ecommerce experts, we focus on consultancy and optimisation for businesses. Our approach includes detailed market analysis, technical seo, and gap analysis, ensuring your online marketplace achieves maximum visibility and efficiency. Our ecommerce seo consultancy leverages consultant, consultants, and consulting expertise to deliver results.
Expert Ecommerce SEO Services
Our ecommerce seo services are designed to target key aspects of your business, from customer retention to search engine optimisation. We employ advanced techniques and tools like magento, shopify, and woocommerce to enhance your online presence. Our ecommerce seo experts and ecommerce seo specialist are dedicated to your success.
Consultancy in Ecommerce SEO
We provide ecommerce seo consultancy to help businesses navigate the complexities of ecommerce and seo. Our services include seo case studies, technical analysis, and ecommerce best practices to improve your site's performance. Our seo consultancy and seo consultancy services are top-rated.
Consultants for Ecommerce SEO
Our team of seo consultants specializes in ecommerce seo, offering strategies for content marketing, visibility enhancement, and search engine optimization. We focus on delivering measurable results and effective solutions. Our seo consulting services are comprehensive.
Ecommerce SEO for Retailers
Tailored for retailers, our ecommerce seo strategies incorporate holistic approaches to ecommerce, focusing on customer experience, seo for ecommerce, and ecommerce seo agency methodologies. We are a professional seo consultant and professional ecommerce seo provider.
Ecommerce SEO for Magento and Shopify
Leveraging platforms like magento and shopify, our ecommerce seo expert team enhances your ecommerce seo performance, focusing on user experience and conversion optimization. We are known for our ecommerce seo consulting and ecommerce seo expert services.
Consulting for Ecommerce SEO
Our ecommerce seo consulting services offer in-depth insights into seo strategy, keyword optimization, and ranking improvement techniques, tailored for ecommerce businesses. We are your go-to ecommerce seo consultants and expert ecommerce seo advisors.
SEO Case Studies in Ecommerce
Explore our seo case studies to understand how our ecommerce seo consultancy has transformed businesses, focusing on organic traffic growth and ecommerce seo strategies. Our expert seo and seo experts are here to guide you.
Effective Ecommerce SEO Strategies
Discover effective ecommerce seo strategies that drive results. Our approach includes competitive analysis, seo audits, and ecommerce seo consultant expertise. We are your trusted seo services and seo company.
Optimisation and Consulting in Ecommerce
Benefit from our ecommerce seo services that combine optimisation and consulting. We focus on ecommerce seo, technical seo, and seo consultancy services to enhance your online business. Our seo consultant and seo consultants are experts in the field.
Our ecommerce seo specialist and specialist seo team are dedicated to providing ecommerce seo solutions. We understand the importance of search engine optimisation, online marketplace dynamics, and gap analysis. As a leading ecommerce seo company, we offer ecommerce seo consultancy and ecommerce seo services that make a difference.
Looking for an expert ecommerce seo or expert seo? Our seo experts and seo consultants provide seo consulting and seo services that stand out. We are a professional seo consultant and professional ecommerce seo firm, ready to take your business to the next level.
As a specialist seo and ecommerce seo specialist, we focus on ecommerce seo, technical seo, and seo consultancy services. Our seo consultant and seo consultants are at the forefront of ecommerce seo consulting and ecommerce seo expert services.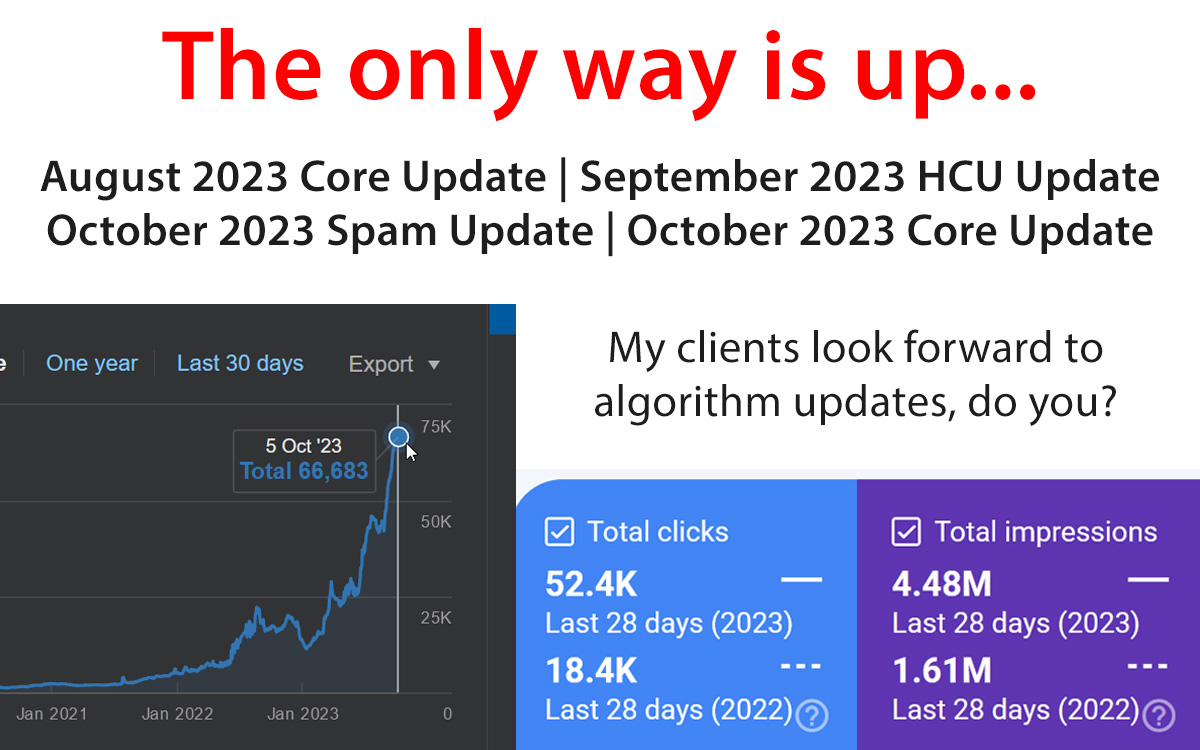 Latest Ecommerce SEO Posts
I specialise in product-specific SEO growth for e-commerce companies on tight budgets
With all major e-commerce companies like Amazon, Argos, Etsy, and John Lewis (and the majority of successful independent stores) investing heavily in SEO, how can a smaller store with a small budget compete?
The answer is smarter SEO, competing where they can't, and being more pro-active with existing and upcoming Google updates.
I'm Matt Jackson, an e-commerce SEO consultant for over 10 years, with over 233 e-commerce websites analyzed. My main USP is that my SEO is cutting-edge. I achieve this by investing heavily in SEO courses, training, and testing – allowing me to perform SEO miracles with below-average budgets.
This is evident in my SEO case studies, which I keep current, so it accurately reflects what I can achieve right now (see 2023 SEO case studies).

Verified Reviews for My SEO Services

Several current and former clients have kindly put their names to public reviews for my services, to show that I provide real results to real people.
Kenneth Chan
August 2022 "Matt has deep expertise in ecommerce seo, is easy to work with, and is a fair and reliable person. great service and will continue to work with."
Nick Leonardos
July 2022 "Matt cuts through the noise online and provides tremendous value to implement into your site straight away. His response time for my SEO questions was extremely fast and his guidance very helpful!"
Shane Minte
April 2022 "Incredible value. Matt is a consummate professional. Provided his SEO analysis on a very short timeline, and far exceeded my expectations. Highly recommend!"
Ben Richardson
January 2022 "Matt has done a really great job for me on my SEO. Many thanks Matt"
Thomas Anthony
December 2021 "Matt was absolutely wonderful with debugging a technical SEO issue with my new website (and within Google Search Console). He was quick, responsive, and very trustworthy. If you're thinking of hiring someone to help with your site's SEO....hire…
Darran Issitt
December 2021 "I have recently taken over a pub/restaurant business and I needed to get the new website up the search rankings to increase footfall. A friend of mine recommended Matt and I can honestly say he has done a…
Will Schluter
November 2021 "Matt is an amazing SEO technician. My website wasn't showing up in Google's search results after a re-design and he fixed the bug and had it functioning at the top of the results page in under 24 hours.…
Jane Bradshaw
November 2021 "From website setup, ongoing maintenance and updates Matt has been quick to respond to queries and provided an excellent service throughout. Would highly recommend."
Shelley Theaker
October 2021 "I contacted Matt because I was struggling with Google indexing my website and was in desperate need of some general help with SEO. I was put off by agencies advertising big things for a monthly fee so searched…
Ami Baker
June 2021 "Great marketing professional with a true knowledge of tech SEO and Google console."
Rebecca Pennington
April 2021 "From beginning to end, working with Matt has been a great experience. Not only has he been quick to help when issues arise but he has a wealth of technical SEO knowledge that really helped us address some…
Seamus McDermott
April 2021 "Brilliant five star SEO services! Matt holds extensive experience in SEO, he has over delivered what my expectations were for the first few months of using his services. Matt has managed to accomplish page 1 results, sitting in…
Ben Keown
March 2021 "Good, solid, carefully considered advice. Took the time to explain things to me so I could make a decision on what steps I would take, which resulted in a better performing website. Thank you Matt."
James Rowan
March 2021 "With very short notice Matt jumped into action and audited a large ecommerce site that we had indexing issues with. His experience in technical SEO is second to none and he has given us some valuable insights into…
Patricia
February 2021 "I would thoroughly recommend Matt for your SEO requirements. When you work with him his depth of knowledge and experience is clear and he has added significant incremental value to my business."
Jon Rayne
February 2021 "Matt is great to work with and very knowledgeable on all things SEO. Highly recommended."
Simone Colella
February 2021 "I had a great experience working with Matt on my ecommerce. After being let down a couple of times by self proclaimed "experts" and "specialists", I have finally found someone that knows what he is doing. Matt delivered…
Shaving Time
February 2021 "I can only say that Matt is an SEO genius, my one wish was to get Shaving Soap UK on the first page of google searches, he has done so much more than that. Now I am scared…
Laurence Kay
February 2021 "Good Audit provided some good information to work on towards our website."
Lewis Davison
January 2021 "Matt helped us with some on-site SEO optimisation for our Shopify site and provided some really useful advice on how we could make some improvements. If you are a business owner trying to improve your search engine rankings…
Notice no fancy logos?
I help smaller independent brands fight the goliaths in their industry and win.
This is far more difficult from an SEO perspective, but it's also more rewarding.
My SEO Expertise

Specialist in e-commerce SEO for over 10 years.
Started off in-house, creating and ranking an ecommerce website from scratch.
Recent SEO results, no legacy case studies (see here).
Over 233 e-commerce websites worked on since 2012.
Over 10,000 hours of hands-on e-commerce SEO in practice.
Countless hours and money spent on SEO training, conferences, R&D, and testing.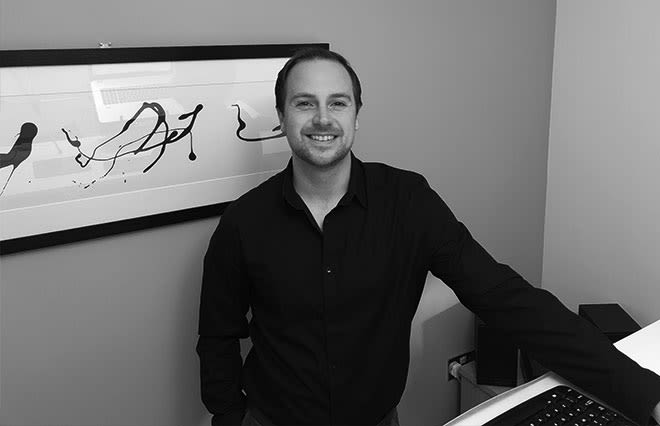 Does That SEO Pitch Deck Have a Logo from 1999?
Many SEO agencies start by offering free services to generate case studies, which they then use to sell their services for the next 10 years.
Google changes so much in 6 months, that legacy studies can often be non-representative of the service you would receive.
Unlike them, my results page is updated regularly, so you're confident I know what works in SEO right now.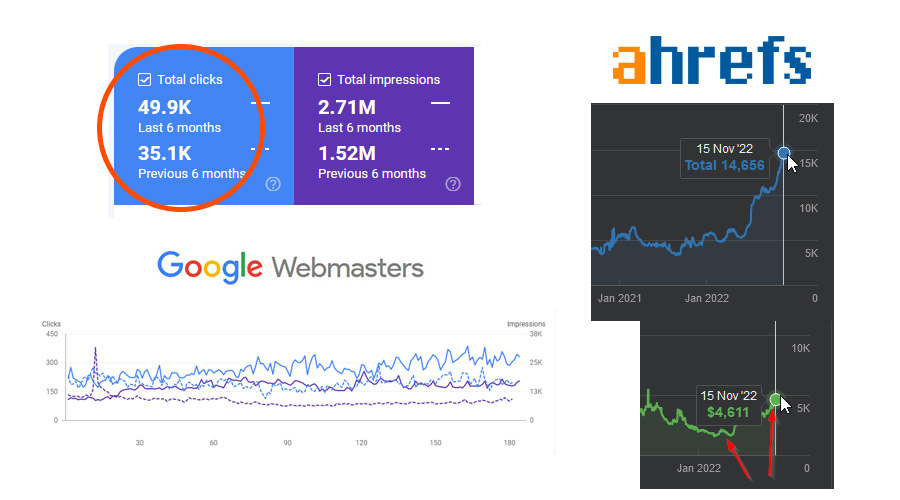 Why Choose Me as Your SEO Specialist?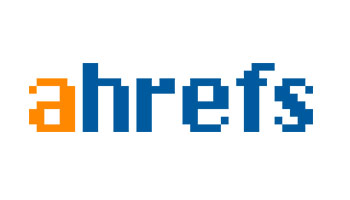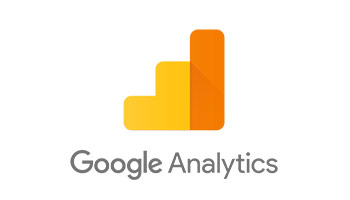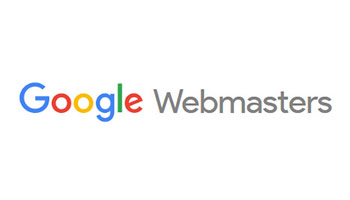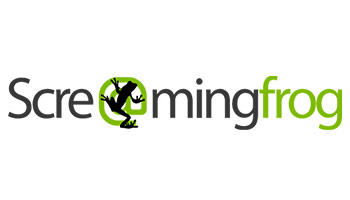 (with more too cutting edge to list publicly)
Google Released 11 Algorithm Updates in the Last 12 Months…
Is Your SEO Strategy Living in the Past?
As an e-commerce SEO specialist for over 10 years, I've lived through countless shifts in the Google algorithm, and helped my clients thrive through SEO that drives online revenue.
I update my SEO processes all the time, based on hours of training, conferences, discussions, and testing.

My Specialist E-Commerce SEO Process

1. Technical Audits – Strong Foundations
Controlling what Google indexes and crawls, and fixing any problems.
Particularly important in ecommerce, where faceted navigation can create infinite crawl black holes, causing Panda penalty and keyword cannibalization related issues.
2. Keyword Research, Mapping & Topic Clustering
Keyword research isn't as easy as plugging a word into a tool.
It involves understanding what Google's AI has determined is a unique topic, identifying areas for sub-topics, and mapping these out for a long term content plan.
3. NLP Backed On Page Optimisation to Feed The Google AI

Using NLP AI to mimic the way the Google AI understands topical relevance, optimising pages for both bots and users.
Including crafting titles for CTR, and understanding page topic for user intent.
4. Off Site, Links, & Entity Optimisation

Google uses off site signals to determine the trustworthyness and authority of a specific entity (aka your website/company).
I work to build relevance, strength, and positive sentiment for clients, resulting in higher rankings that will last.
This involves link building, schema.org and entity clustering, narrative influence, and more.
A Range of SEO Consultancy Options
Monthly SEO Services (most popular)

Best for consistent growth & simplicity.
For brands that want a hands off approach to SEO, letting me take the reigns.
I'll work on your campaign monthly, implementing changes directly into your CMS, and reporting progress along the way.
This will take the site through all the stages of Technical, Keyword Research, On Page, and Off Page.
SEO Audits

Best for New Sites, DIY or Penalties.
If you want to self manage your SEO, but you feel your approach needs to be updated, then an SEO audit is perfect.
It can be used to refine your strategy, and get you moving in the right direction.
It's also appropriate if you've recently had a site penalty, and want to uncover the reasons why.
And finally it's perfect for new sites, where you may not have the budget for ongoing services until later in your growth curve.
International SEO & HREFLANG

HREFLANG implementation is one of the hardest aspects of technical SEO, which is why the web is littered with support and forum requests on the topic.
Many of the apps to automate it do it badly, and developers doing custom code often make mistakes.
I can help guide you through the international SEO process, helping you rank the appropriate version of a site in different locations.
Site Migrations

Site migrations are messy, and can destroy your SEO if you don't know what you're doing.
I've helped many sites successfully migrate to new domains and new platforms, helping them to address both the technical and content aspect of the migrations.
You can scale a service to fit how much help you need.
Hourly SEO Consulting

Best for specific SEO problems, or micro budgets.
If you know exactly what your problem is and just want an extra pair of eyes, then my hourly consulting is perfect for this.
It can also be used to answer SEO questions if you only have a small budget.
Keyword Research, Competitor Analysis & Content Mapping

Sites of all sizes often find it hard to understand where to focus.
Existing sites can often feel like they've "covered it all", but may find they've duplicated a topic too many times (causing cannibalisation issues).
This service is designed to create a complete map of keywords in your space, map topics to existing/new pages, and identify topic duplication.
This can help owners and managers better understand where their site is at, and what they should focus on.
Authority Link Building

Proving to Google that you're worth ranking.
Links are one of the biggest ranking factors in Google, and so without link building, you will struggle to compete in competitive niches.
I focus on links that are relevant to your site, from sites that receive traffic from Google.
Toxic Link Audits & Disavow Files

Good links help you, but toxic links can harm your rankings.
I help companies that have a large amount of toxic links to audit them, and submit a Disavow file to Google to discount them.
This is using Link Research Tools, the best in the business.

SEO Guides by CMS
If you have a specific issue with your e-commerce CMS SEO, I may have already published an article on how to solve it.
See my CMS based guides below:
Woocommerce | Shopify | Magento | Opencart
You made it to the end! Now contact me about your SEO project below:

FAQ's
What is an e-commerce SEO consultant?
An e-commerce SEO consultant is an independent SEO practitioner that provides SEO services on a consultancy basis. This can involve hourly work, as well as SEO audits, and retainers.
E~-commerce requires a special set of SEO skills, designed to optimise the product and category pages of your store, as well as improving the conversion rate through conversion rate optimization (CRO).
The end goal is to improve your organic position for purchase intent keywords in Google search on both mobile and desktop, resulting in an increase in traffic in your Google Analytics and Google Search Console data. These will drive a sale, and complement your work with PPC and Social Media.
The process is about your customers and products, helping to demonstrate the value of features and encourage sales to your stores. This includes keyword research around other retailers, countries, and businesses, to understand how competitors are marketing.
Good inventory management is also important, as goods go in and out of stock, which can cause issues with bounce rate and technical SEO management issues like 404 errors.
Is SEO worth it for e-commerce?
Organic traffic from SEO should be your most profitable channel in the long term, so SEO is usually worth it for e-commerce sites. It does rely on you having a good product mix that satisfies the user intent. Whether it's worth it or not depends on your return on investment, which varies depending on competitiveness, existing authority, and product competitive advantage.
How long does e-commerce SEO take?
E-commerce SEO takes as long as normal SEO, which varies depending on competition and existing website authority. Some changes in e-commerce SEO can have immediate impact within a week, such as creating a new page for a low competition keyword. But ranking for highly competitive keywords can take a lot longer and cost a lot more money.
How do e-commerce products do SEO?
To optimise e-commerce products for SEO, you should consider the important optimization elements (H1, Title, Meta Description), as well as the product images, and the broader user experience of the page (including reviews and FAQs). You should also ensure the page is crawlable with contextual internal links from relevant categories and blog posts.
I aim to ensure this site has the highest editorial standards.