Ecommerce SEO Services
Hyper specific ecommerce rankings to supercharge your online store.
Unfortunately building your website was the very start of a long and difficult fight to the top of Google.
The 1st page is full of your competitors, taking advantage of the free traffic that Google provides them, and don't think they're going to let you muscle your way in there without a fight.
We've created a formula to dominate your online space.
In 2018 it's not good enough to just compete, you need to dominate your sector to make a good return on investment. And market domination requires a mentality of constant and unrelenting expansion.
The Ecommerce Domination Service
Tailored SEO Campaign Plan and Quote
Every business is unique, so don't expect this page to ring completely true for your company.
The first step is a detailed analysis,  which starts with the form below.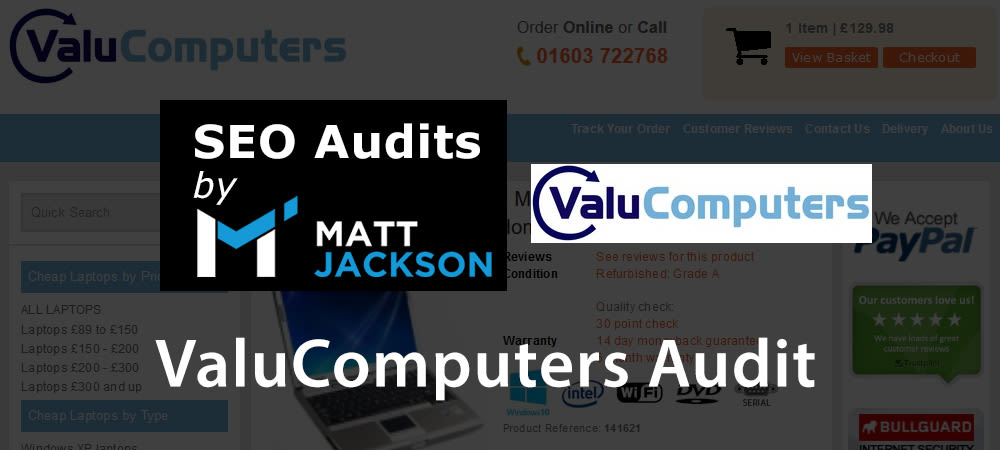 February 12, 2018
In this audit I will analyse the performance of the valucomputers.co.uk website (yes that is…
Common Questions About Ecommerce SEO
Here are some of the frequent questions that I get asked about my seo services. If you can't find an answer then just send me a quick email and I'll get back to you.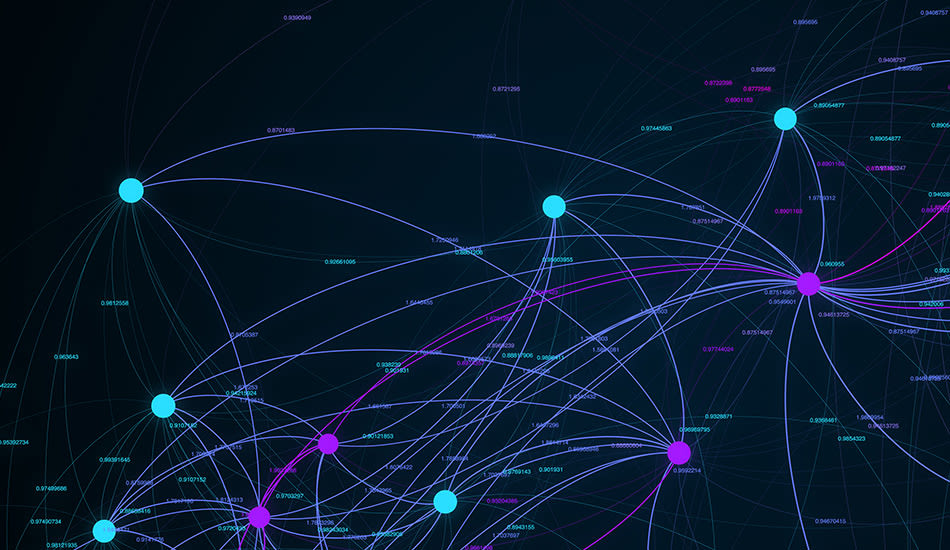 Why should I use an ecommerce SEO service?
There are many reasons to use an ecommerce seo service, including:
Your website has little to no traffic
Your market doesn't allow for paid advertising
Other marketing channels aren't proving profitable
To increase your brand awareness online
To prevent a competitor from getting free traffic
Other markets are saturated and you're still looking to expand
You may have a website penalty, such as a panda penalty.
Whatever the reason, I can provide you with some really good services that will move the needle on your website.
Is it worth it?
Everything is relative, and answering this question will require information about your profit margins on products, your cash flow, and information about the market your entering to see if this will provide a profit for you. Unfortunately this is beyond the scope of an initial audit, and so I will provide you with a quote and the market size and you can calculate whether or not to go forward with it.
How much do ecommerce SEO services cost?
The cost of ecommerce search marketing services really depends on the size of the site and the competitiveness of the industry your store is in. If for example you have 5 products and you're trying to go after golden bone China monkey statues, you will probably be able to get away with spending around £300 a month and manage to see a reasonable return. Whereas if you're in electronics space with over 5000 products across many of the most competitive areas such as TV, then you're realistically going to have to spend a lot more per month and/or move a lot of the work in house to increase efficiency and keep the cost down.
What is included in your ecommerce SEO services?
My ecommerce SEO service comes includes the following:
Customer intent and keyword research
Inbound link building
Schema.org audit and recommendations
Conversion advice
The domination plan includes much more than this, so contact me via email for more information info@matt-jackson.com.
Things to check before purchasing these services
Before buying ecommerce seo, you should probably be aware of and check the following factors:
Do you have access to Google Analytics data?
Do you have access to historical conversion data?
Do you have Google Search Console data?
Do you have access to the website hosting details?
Do you have access to the domain registrar account?
Have you already got budget to spend on this service?
Do you need extra evidence before you can gain a solid budget?
You should also be asking the service provider questions such as:
Do you have milestone targets in place to monitor SEO performance?
How will you be tracking progress short, medium and long term?
How will you be reporting progress in the short, medium and long term?
Is the budget requirement likely to change over the next year?
Do you have a phone number that I could reach you on in an emergency?
These can help you make sense of how the service will pan out and have checks in place so you can effectively manage a campaign.
Should you really outsource ecommerce seo?
Outsourcing ecommerce seo does come with some downsides, and so you should really balance the pros and cons below before choosing whether or not to go forward with the service.
Pros
No need to train anyone
No learning curve
Immediate progress
No salaries / full time staff
Specialists
Cons
No value created in the organisation
Information gaps can create marketing problems
Without good communication progress can stall
Pay to play, progress can go backwards if service stops
Overall it will really depend on how long you plan on outsourcing it for, but the best of both is usually an ideal approach, where you employ an expert to work alongside an in-house employee to both provide a service and educate the employee in order to minimise the cons above.
Video Ecommerce SEO Services – Youtube, etc
The beauty of using video in ecommerce is that you can capture your audiences attention with a strong promotional message, and increase conversion rates on your website.
However video SEO in ecommerce can be used for more than just products, you can create content marketing guides higher up the funnel to send people into the next buyers stage or to simply build brand awareness.
I can help you optimise your videos and increase the chances of them ranking within Google search for your key terms.
Local SEO for Ecommerce Websites
Now this might not have come to most of you, but if you have one or more locations attached to your business you can seriously increase sales by utilising some local seo. By improving rankings for location based product searches you can improve sales both in store and online, as many people will prefer to purchase on their phone or tablet than actually come into store themselves.
Is the cheapest provider the best? How much is too much?
Pricing for ecommerce seo services is tough, and as mentioned earlier whether or not it's worth it can depend on many factors. But how much it should cost is also relevant to the amount of work involved.
As a realistic goal, if you're outsourcing both content and off site work to an agency or service then you should be spending at least £1000 per month to achieve a good return in 1-2 years in a medium competitive industry.
If you start to see prices around the £200 – £300 mark for ecommerce SEO then alarm bells should start going off because this is a sign that the work is being outsourced overseas which could impact the quality.
Reviews of my ecommerce SEO service
Getting reviews for any online service is tough, but here are a few reviews that I've received from my SEO services and consulting.
"Matt is not only extremely knowledgeable when it comes to both on- and off-page SEO, he's also an all around nice guy, who genuinely wants to help others. You can't go wrong with working together with him."
"Undoubted technical SEO knowledge and advice provided to help move an eCommerce site in the search engine rankings."
Are you an expert?
I have worked in ecommerce for over 5 years, and whilst I do consider myself an expert based upon the average, I'm far from being a professor in the field. And with Google constantly shifting, there's always room to learn something new in SEO.
Consultant / Freelance vs Agency vs In House SEO
It's very tricky to choose between these, but first a small definition to help clarify their meaning.
Consultant / Freelancer – works with the company team to guide and advise them on what to do, whilst also providing some level of service for specialist tasks. Often paid on a retainer or per hour.
Agency – usually takes on a large percentage if not all of the work, and is paid a fixed monthly fee on a 6 – 12 month contract.
In House SEO – works solely on the website rankings from within the company, on a full salary with pension, holiday pay and sick page.
The problem is (as explained above earlier) when outsourcing every part of your online marketing strategy you often lose some of the specialist knowledge that differentiates the company from its competitors. This knowledge is essential for understanding the customer, doing keyword research and attacking market sectors. That's why I always recommend a consultant working with an in-house marketer or dedicated in-house SEO.
Are there any guarantees?
Unfortunately Google is a black box, and therefore all SEO is simply doing what we expect to work in a positive way. However as this isn't always under a service providers control, there can be no real guarantees within the seo field.
Is Google the only search engine to target?
No Google isn't the only search engine for ecommerce, and in fact in certain demographics the use of Bing will be more likely because it's the default search engine within the Internet Explorer web browser which comes installed on all Microsoft Windows PCs. While the ranking factors do differ slightly between Google, Yahoo and Bing, there's some consistency in their use of links, and making sure you're indexed in all engine can go a long way to ensuring your seo strategy is inclusive to all.
How does SEO fit into an ecommerce digital marketing strategy?
Like any single marketing promotional element, it's far better when performed in tandem with the other areas of the digital marketing mix, such as social media marketing, paid advertising, and offline marketing. Increasing your brand awareness through other forms of marketing will actually help your SEO, because more people will search for your brand name (which increases your rankings by itself) and your click through rate will also increase (another major ranking factor).
Can you teach me or do you do ecommerce seo courses?
I have a lot of free information on my blog, and while I don't have an official ecommerce seo course I can do one on one consulting to teach you specific techniques. If you're interested in seo coaching then simply email me info@matt-jackson.com.