Last Updated on June 3, 2019
Let's be honest,
Woocommerce default product and category urls SUCK!
Am I right or what?
Anyway there's a simple solution that's 100% automatic, and removes the /product-category and /product/ parts of the woocommerce permalinks.
PLUS it gives you the option to edit the product canonical urls.
It's called the Perfect SEO Url plugin, and the video below will demo it for you.
Explanations of Proper eCommerce Canonical Urls
So the way you structure your eCommerce permalinks and canonical urls is very dependent on the way you setup your website.
There are two ways of setting up your eCommerce website:
Each product to only be displayed in one category.
Each product to be displayed in multiple categories.
For example if you sell Laptops, and you have a specific Large Screen, HD Laptop with 8GB Ram. This product could simply be found within the Laptops category, or it could also be found within the HD Laptops, the 8GB Ram Laptops, etc.
Structure When Products Are In One Category Only
If you have this simple structure with products only tagged to one category, then your permalink structure should match your canonical url, and should be in the following format:
Category -> Product permalink: domain.com/category/product-url
Product canonical: domain.com/category/product-url
This means that Google will index that version, and it's also the version linked to from your category page.
To implement this using the Perfect SEO Url plugin, you should enable the following settings: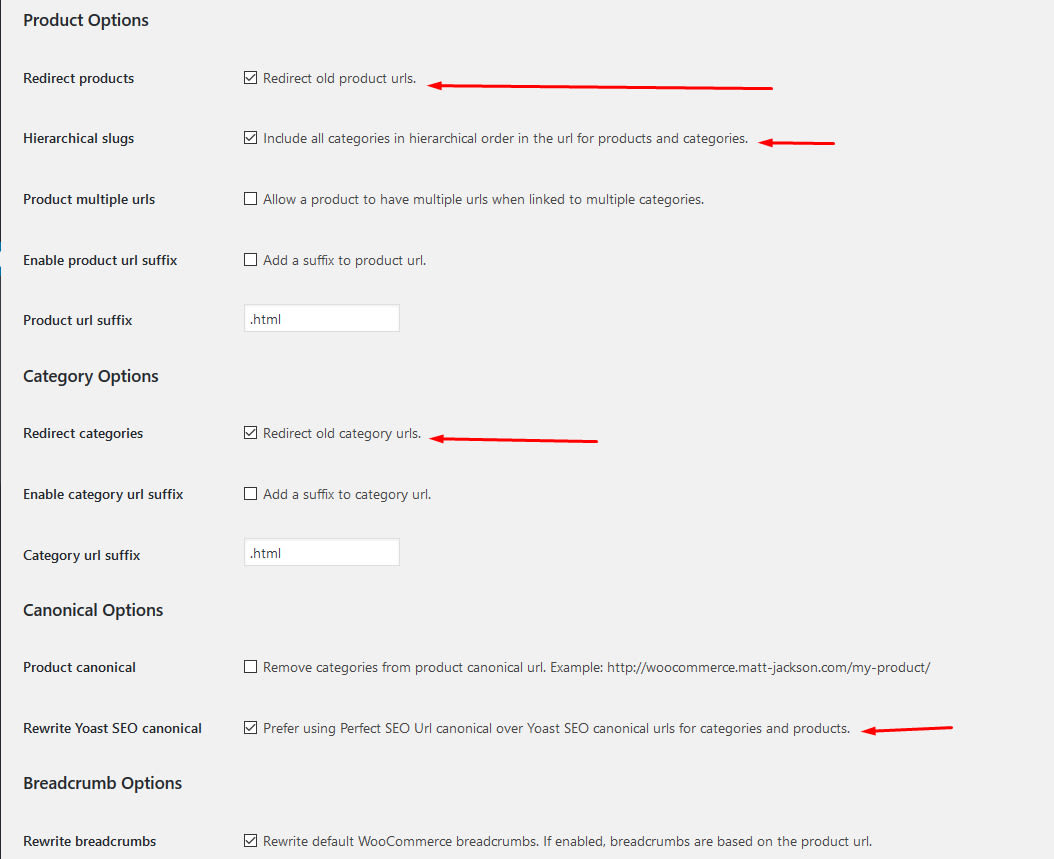 Structure When Products Are In Multiple Categories
With this slightly more complicated setup you need to ensure your product canonicals and permalinks are consistent with this:
Category -> Product permalink: domain.com/category/product-url
Product canonical: domain.com/product-url
This is because you will also have category -> product links like domain.com/category2/product-url and domain.com/category3/product-url etc, which would create duplicate pages on your website.
Adding the canonical prevents this, allowing Google to only index the domain.com/product-url version.
The way to implement this with the Perfect SEO Url plugin is as follows: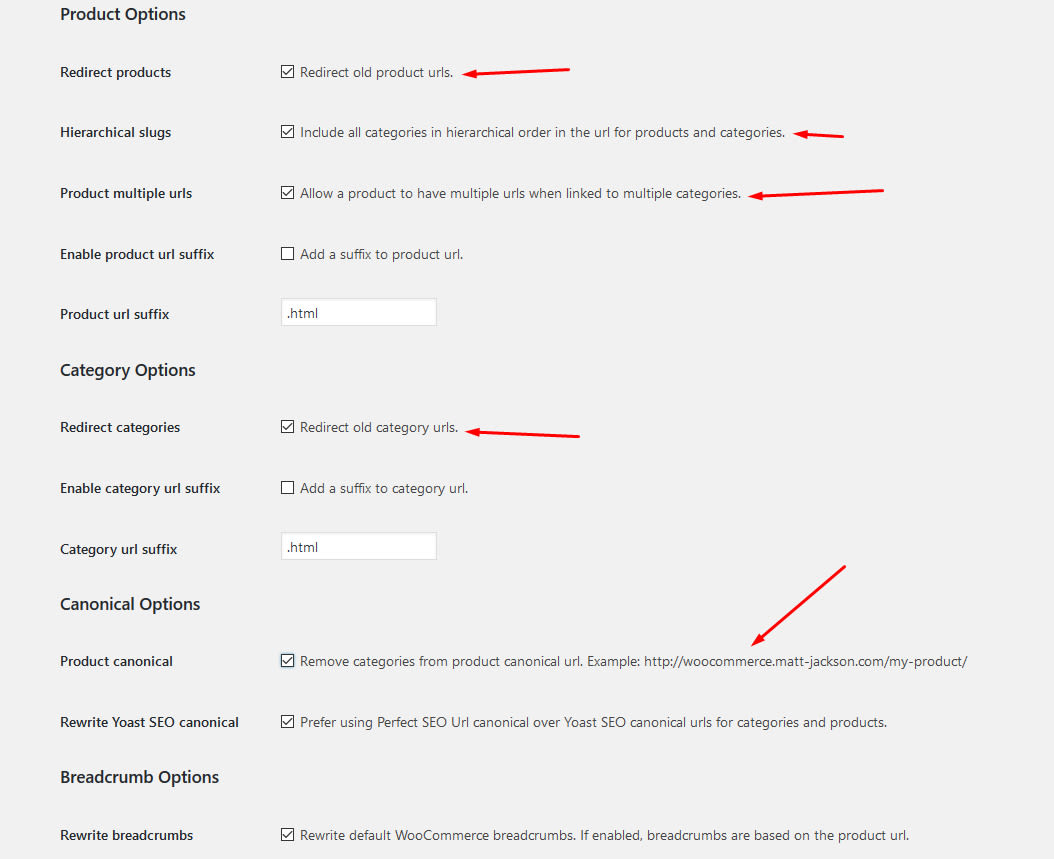 This will give you the clean woocommerce urls that you're looking for, while improving your Google rankings at the same time.
Looking for a free workaround?
So was I!
I literally searched the web for days looking for a manual override or hack…
Only to find it was literally IMPOSSIBLE!
So I advise you to save yourself some time by spending a little money, $119 to make all your woocommerce product-category slug problems melt away!
We are sorry that this post was not useful for you!
Let us improve this post!
Tell us how we can improve this post?