Last Updated on September 13, 2022
Here is how your fix the "Submitted URL marked 'noindex'" error in the Google Search Console.
When Google says "Submitted" this will usually refer to your Sitemap.
The sitemap is entered into the Google search console page called "Sitemaps" here: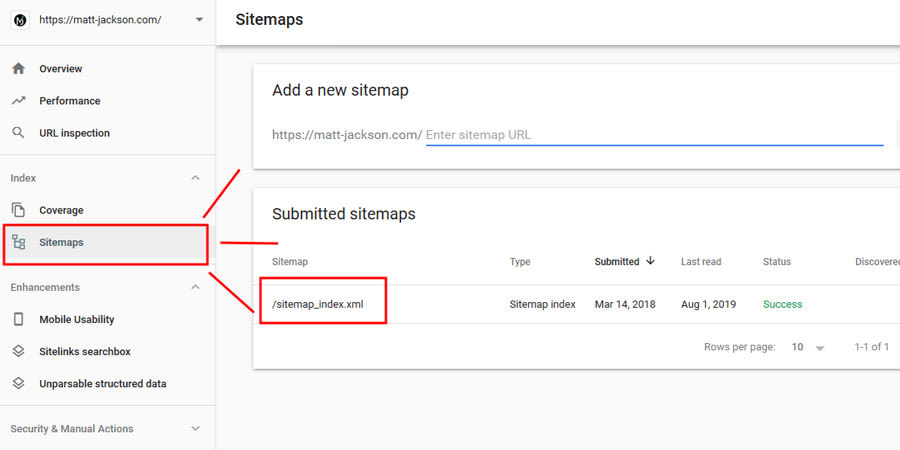 The error is telling you that you have one or more pages in your sitemap that are set to noindex.
This basically creates a conflicting statement to Google, because you are saying:
Here is my Sitemap, Google please index all of these pages.
This page is set to noindex, Google please don't index this page.
Google wants you to be consistent to prevent wasted crawling and prevent indexing conflicts.
So to fix this error, remove all pages set to noindex from your sitemap file.
Fixing in Different CMS
Here is some more info on how to fix this issue in various different CMS:
Need Help? Consider My SEO Audits
A thorough check of Google Search Console is included as part of my SEO Audit & Opportunity Service.
Contact me via email for more information on this: info@matt-jackson.com
We are sorry that this post was not useful for you!
Let us improve this post!
Tell us how we can improve this post?