Last Updated on November 26, 2019
This is a short message on the topic of keyword cannibalization, as it's becoming more of a hot topic in recent months.
While it is an essential problem to fix, and many websites do have problems with it, it's very important that you don't become blind to long tail keyword variations that it doesn't apply to.
I went into great lengths in my post to stress that Google is showing you whether or not a page should be generic or specific, however in some cases the keywords are so long tail / untouched that there are no authority sub-pages trying to rank for it yet, leaving the cannibal rule broken as a result.
One of the ways to test this is to use the intitle:"keyword string" Google modifier, to see if anyone is even trying to rank for that specific term yet.
An example of this could be the "spiked heel boots" keyword, which has 110 searches per month in the UK.
If we perform the intitle:"spiked heel boots" search, then we can see only 114 results have it in the title.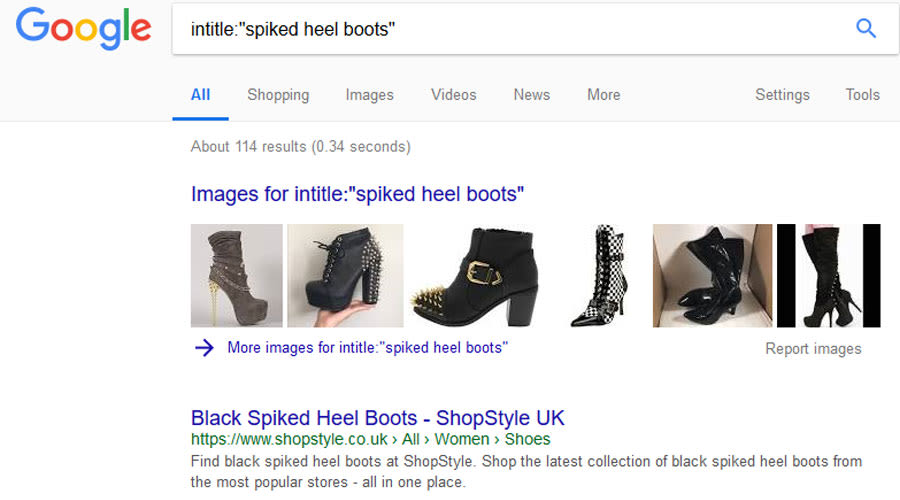 However the top 3 ranking pages are from Ebay.co.uk, and none of them contain the keyword completely, and any of those pages could contain the product the person is looking for (but not necessarily the exact one, causing potential click reluctance).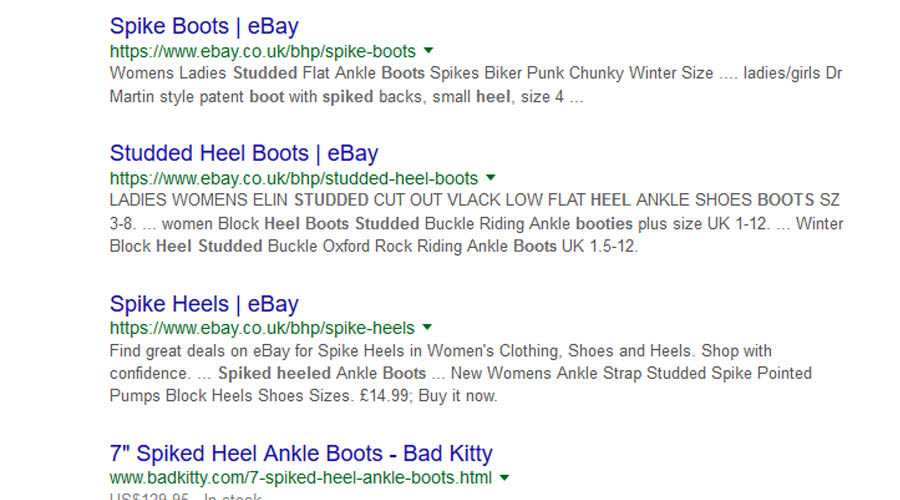 There aren't many other high authority websites trying to target this exact phrase, and so I think if a niche relevant domain tries to create a landing page for this then it may eventually outrank Ebay and acquire some of the 110 searches per month.
Conclusion
I hope this example might help to clarify the occasions when a cannibal isn't actually a cannibal. Again it's all about testing, and if you create a cannibal through testing you can always redirect the url at a later date to fix it.
If you need any further advice, feel free to leave a comment or email me: info@matt-jackson.com.
We are sorry that this post was not useful for you!
Let us improve this post!
Tell us how we can improve this post?