Last Updated on September 13, 2022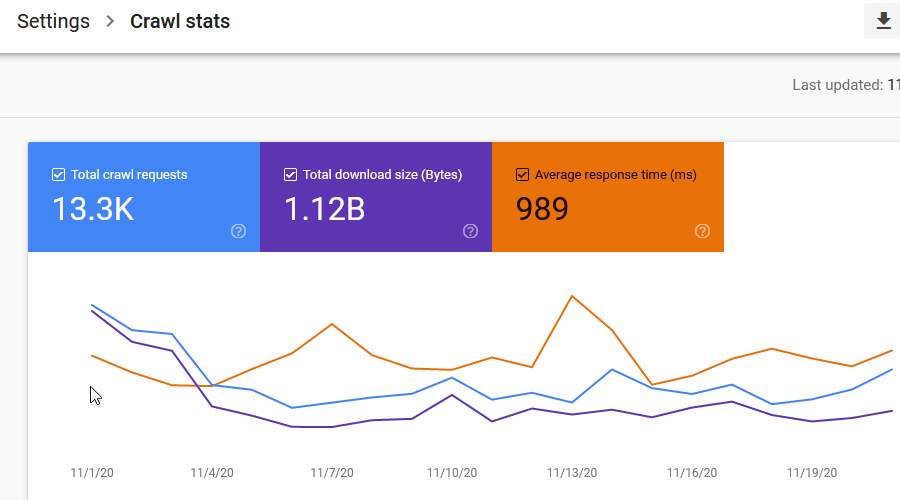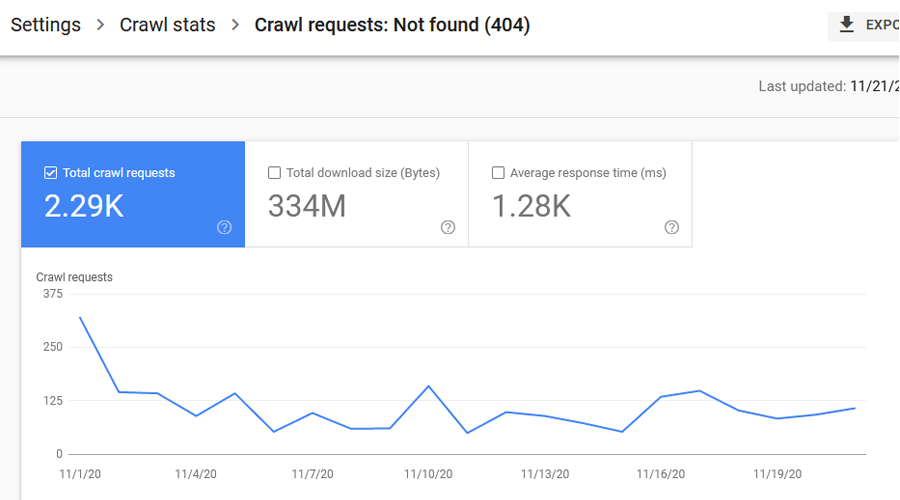 First Impressions
After having an initial look around, it feels much more like a log file analysis.
It has urls broken down by response codes, which also allow you to dig in granularly and see which urls are being crawled.
One of the interesting things I noticed, was it flagged multiple 404 urls that Google was crawling, that WERE NOT included in the usual Coverage report – this suggests it will be very useful to granular technical audits, without requiring log file access.
You can also see how much of your crawl budget is used on Discovering new content vs Refreshing existing content.
You can see crawl by Googlebot type, including Smartphone, Image, Page Resource Load, and Desktop crawlers (from my initial checks).
You can also see which file types are being crawled, and more importantly you can see the Average response times of them. However, it seems they don't keep the data of urls for the JSON, Javascript, or CSS files, so you can't dig into which ones are loading slowly.
It also gives you notifications if your host has problems, checking robots.txt fetch, DNS resolution, and Server Connectivity.
I think this will make an excellent addition to a technical audit tool set.
---
Do you need help with a technical audit?
I offer comprehensive SEO audits that can help your website succeed in search, appropriate for small, medium, and large businesses. Contact me to learn more.
We are sorry that this post was not useful for you!
Let us improve this post!
Tell us how we can improve this post?