Last Updated on April 29, 2019
This will be a brief ecommerce SEO audit of the Together Health ecommerce website.
This site sells "All natural" health supplements, and is focused on the UK market.
Domain name: togetherhealth.co.uk
Indexed pages: 148
Domain age: 2012 first recorded.
CMS: Shopify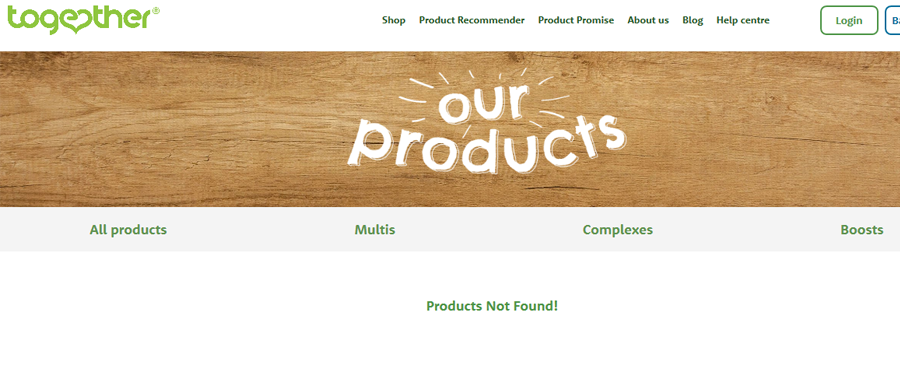 Thin Pages Indexed
The website has a whole host of thin content pages that are indexed in Google. These include empty collection pages and normal pages created in their Shopify CMS.
A few examples:
/collections/bcomplex
/pages/source-food-vit-d
/blogs/togetherforlife/tagged/mind
Thin content can lead to Panda penalties that suppress the traffic of the whole website.
To fix this, they should make sure empty pages are set to noindex, and that old collections are deleted and 301 redirected.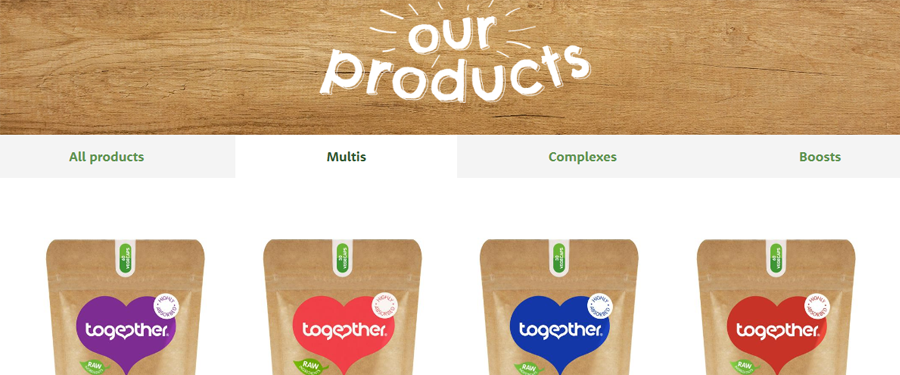 No H1 or Extra Content on Collection Pages
All of the collection pages (the product category list pages in Shopify) have no supplemental content on the page, they only have a list of products.
They are also all missing a key SEO element – the H1.
To fix this, they should edit the template of their collection pages to include a H1.
They should also consider adding a category summary at the top of the page under the H1, then adding a category based FAQ or related info section underneath the product list.
Default Titles and Blank Meta Descriptions
The collection pages aren't optimised for any particular keyword, with default "Category name – Site Name" page titles, and blank meta descriptions.
They are missing out on some really important keyword relevance here, that could send them a significant amount of traffic.
One example is for their multi vitamins category, where they are missing important keywords like:
multivitamin – 2,900 spm
multivitamin tablets – 1,400 spm
multivitamins and minerals – 450 spm
Adding related terms to the title, meta description, H1, page content and internal links will result in increased rankings and traffic for these pages.
Small Amount of Inbound Links
To compete in the supplements space online, you either need a really unique product, or a really strong link profile.
The site only has 68 unique referring domains, and only 52 of them are dofollow, which is nowhere near enough to gain traffic from the big keywords in the space.
As an example, a current online competitor called Health Span has over 1,500 referring domains.
They should look to increase their link profile by using guest posts and niche sites that focus on the USP of their products.
Positive Points and Conclusion
The site has a lot of good things going for it, including:
Exceptional product layout – the layout of product pages is bright, clear and informative, with lots of supplemental content.
Product Recommender – this innovative idea helps customers take a survey to be recommended the best products, a great way to save customers brain energy / time, and to increase their average order value.
I think the website is setup for real success, and it only needs to have some sustained SEO invested in it to really see a big organic traffic increase.
Any questions? Leave them in the comments, or email me at info@matt-jackson.com
We are sorry that this post was not useful for you!
Let us improve this post!
Tell us how we can improve this post?