Last Updated on September 13, 2022
Google has updated the colours used in the Google Search Console Performance Report.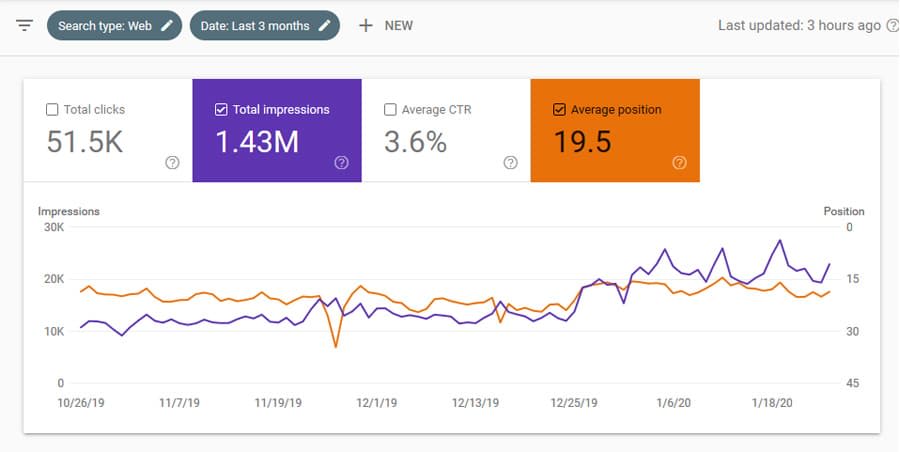 The new impressions colour is Purple, and the new Average Position colour is Orange.
Previously (see image below) the Impressions colour was Light Green, and the Average Position colour was Purple.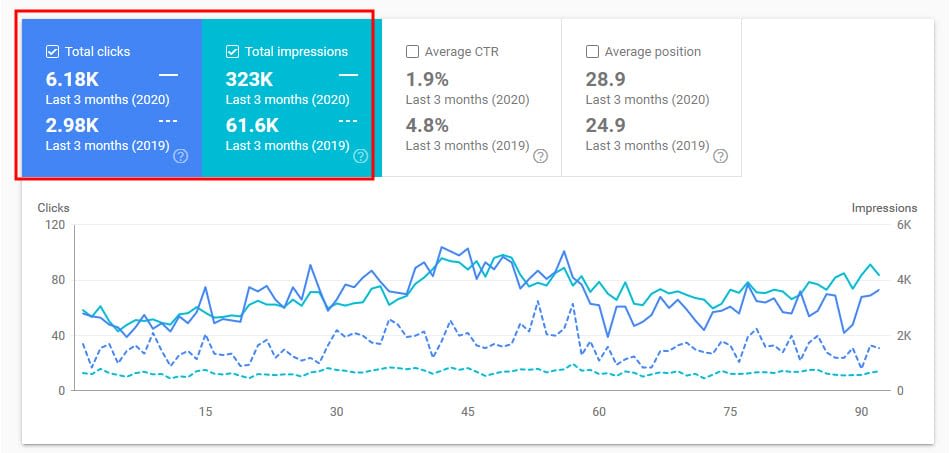 After having looked at the old colours over many years,  I'm personally finding the new colours very off putting! Especially as the old average position colour is now impressions.
I wonder if it will get revoked similarl to the way Google just removed the Favicons from Worldwide search results only a week or so after implementing them!
We are sorry that this post was not useful for you!
Let us improve this post!
Tell us how we can improve this post?