Updated: 04/04/2023
The following Google Search Console and Analytics data shows the growth resulting from my SEO services for their Shopify e-commerce store in the appliances industry: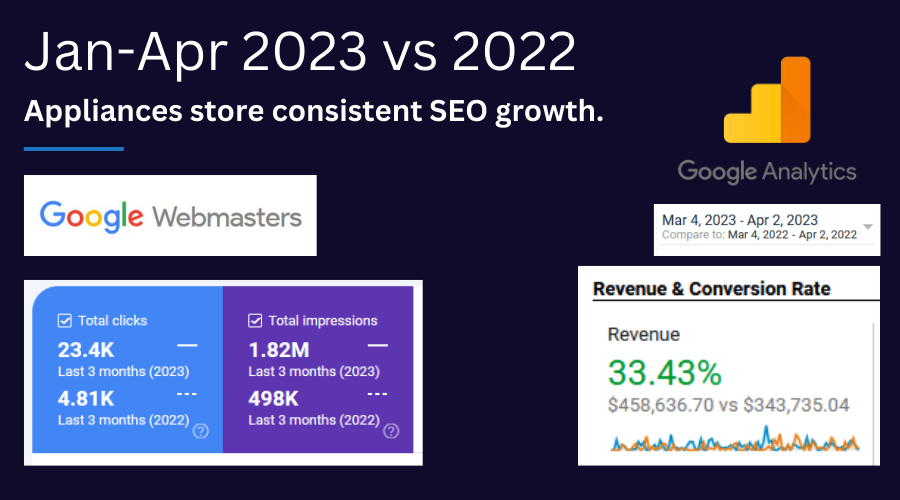 Highlights
CMS: Shopify
Approximate budget: £750 p/m
Duration: Long-term client
Revenue: 33% year-over-year revenue growth (Jan-Apr 2023 vs 2022).
Clicks: 4.8x click increases directly from SEO.
Details
Tasks performed:
Technical SEO audits and fixes
Improving entity reputation
On page optimisation of important collections and products
Keyword GAP analysis
Impact:
33% revenue growth from SEO Jan-Apr 2023 vs 2022.
Keyword research to help them brand into new product lines.
Competitive analysis to understand weaknesses in the market.
Ongoing best practice improvements to maintain and grow SEO through multiple Google updates.
It's always enjoyable to work on a diverse range of niches, and be able to replicate the SEO process for these sites just as well as traditional ecommerce stores.
____