Updated: 04/04/2023
The following Google Search Console and Analytics data shows the growth resulting from my SEO services for their Shopify e-commerce store in the games industry with a small budget: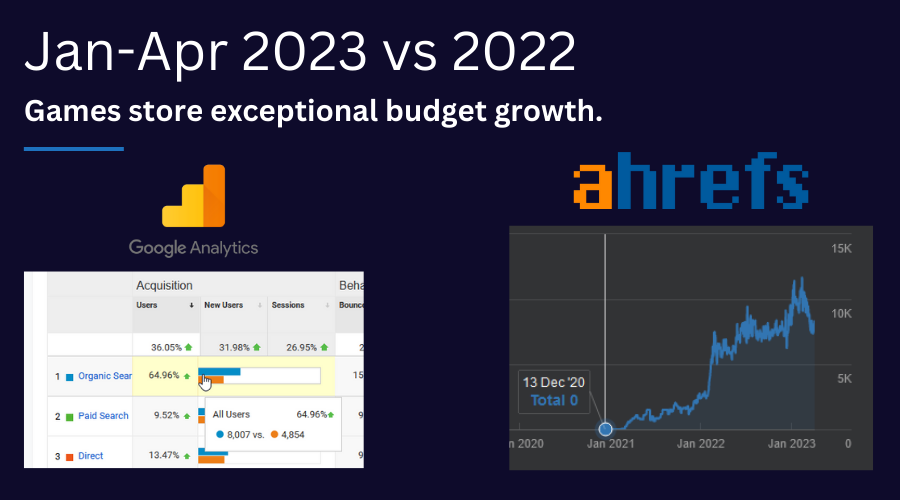 Highlights
CMS: Shopify
Approximate budget: £500 p/m
Duration: 2 years
Revenue: 62% increase in organic conversions.
Clicks: 64% YOY click increases directly from SEO (started from 0 in 2020).
Details
Tasks performed:
Technical SEO audits and fixes
Improving entity reputation
On page optimisation of important collections and products
Keyword GAP analysis
Content marketing
Impact:
Brand new website in 2020, with consistent SEO growth maximising a small budget.
62% increase in conversions Jan-Apr 2023 vs 2022.
64% increase in organic traffic Jan-Apr 2023 vs 2022.
Expanded into new larger premises.
Page 1 for their "pie in the sky" dream keyword.
With a simple yet consistent SEO strategy, I was able to take this new site from 0 to page 1 of their "impossible" target keyword withint 2 years., helping to turn their startup business into a fulltime income.
____