Last Updated on March 31, 2017
I entered the Warwick Half Marathon on the 5th of March 2017, along with my brother and mum. The morning of the race was a full blown storm, with cold temperatures and driving rain! My brother decided to pull out at the last minute with "knee pain", classic.
With no experience in long distance running (the most I'd ever run before was 5 miles, a week before the race!) I managed to finish with a time of 1:59:52!
However the consequences are seriously painful feet, which haven't recovered yet, 4 days after the race!
So I'm currently hobbling around trying not to wince on every step.
Would I recommend it? Definitely.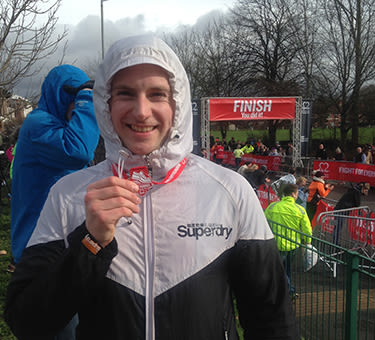 We are sorry that this post was not useful for you!
Let us improve this post!
Tell us how we can improve this post?