Get the phone ringing
Online Marketing & Local SEO services for Plumbers & Gas Engineers
How many customers could you get through Internet Marketing?
Every second, 40,000 people search for something in Google.
More specifically to plumbing, here are some monthly search volumes for various locations:
"plumber London", receives 2,400 searches per month.
"plumber Manchester", receives 1,000 searches per month.
"plumber Birmingham", receives 590 searches per month.
"plumber Sheffield", receives 480 searches per month.
And that's just for a general plumber, there are even more searches for boiler repairs & installations, gas safe certificates, etc.
We will help you gain access to this consistent flow of eager buyers, through our online marketing website solutions.
Fill out our form today to see if you qualify.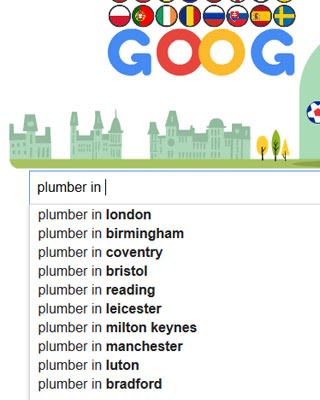 Online Lead Generation for Plumbing Companies
We help drive more leads to your business, in the way of phone calls and contact enquiries from your website, and various other listings across the internet.
Youtube videos can be a very useful way to drive more phone calls for your plumbing services, and can be used to target multiple areas around where your business is based.
SEO will help grow your plumbing business, helping you to expand and keep your competition at bay.
Contact us for a reasonable quote, by filling out our discovery form, which helps us understand more about your business.