I'm fully experienced Optimising all Popular CMS Platforms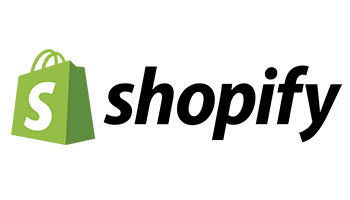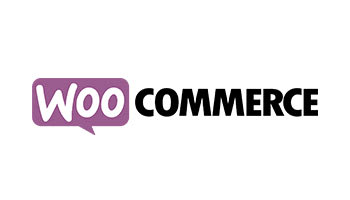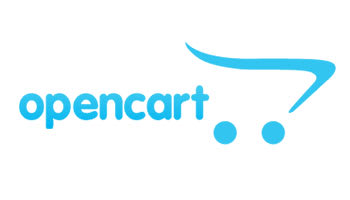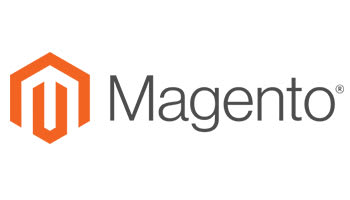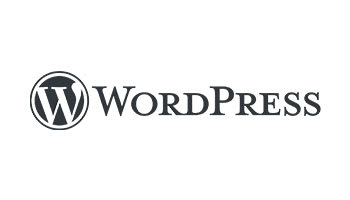 Working Relationships – How Can I Help You?
SEO PACKAGES
from £400/one time
MONTHLY SEO SERVICES
from £650/month
London SEO Client Success Stories
I have years of experience ranking clients in the London area, the rest of the UK, and internationally.
I will identify SEO opportunities, and perform in-depth SEO services to rank your website for keywords your customers are searching for.
Click below to see my latest client results, or contact me now.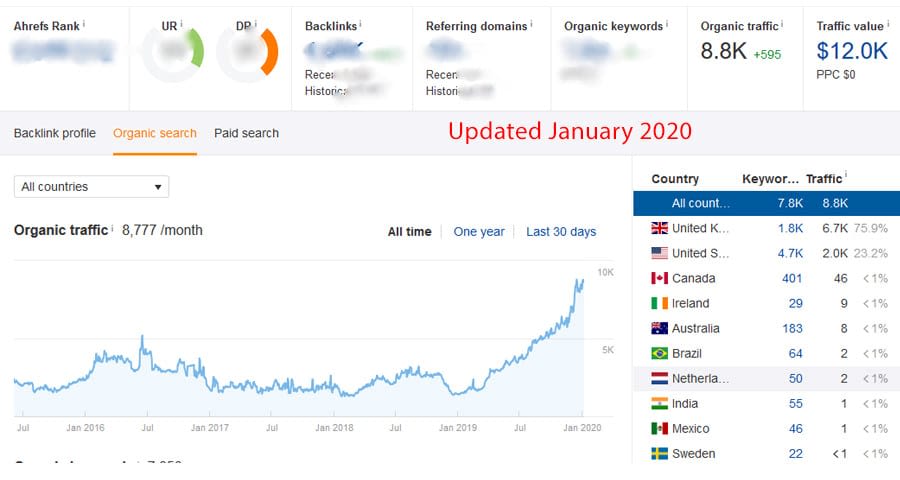 Is London Really Competitive for SEO?
The short answer is… yes – almost double.
Let's compare the Keyword Difficulty scores for popular SEO agency terms around the country: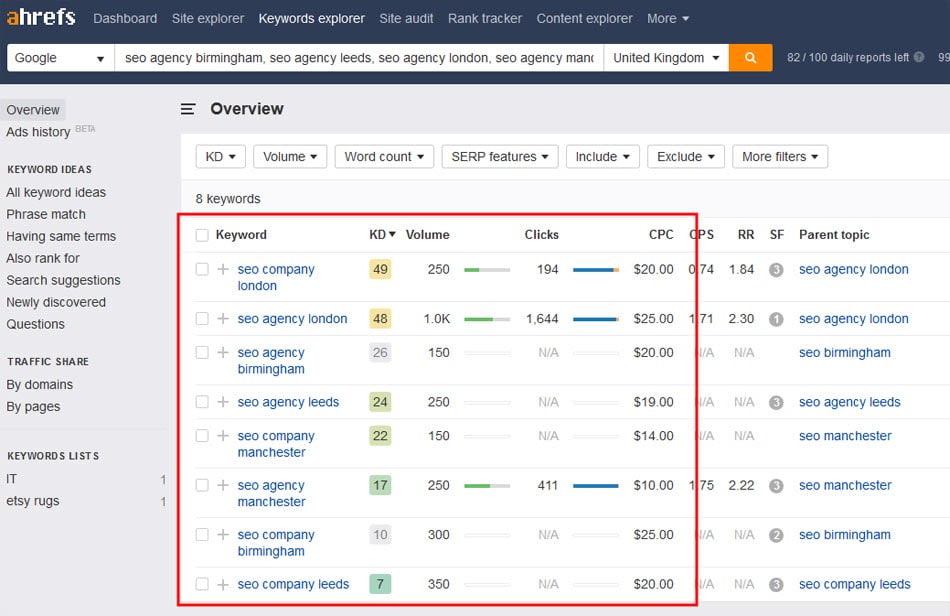 The image above shows the keywords "seo agency" and "seo company" with various different UK cities.
The important column is the one marked KD which stands for keyword difficulty.
As you can see by the scores, the difficulty for the London terms is double that of the nearest alternative, with scores of 48 and 49 respectively.
This data is from Ahrefs, my preferred SEO analysis tool, and the market leader for both backlink analysis and keyword research.
How do you compete in the London market?
So we've established that it's competitive in London, but is it impossible to rank a website there?
The answer is no, it just takes a consistent SEO service with the goal of long term growth.
Doing SEO properly takes time to take effect, so you need to gear up for a bit of a wait.
With that being said, the money you spend isn't wasted, it's invested into your "domain name" (the website name – mine is matt-jackson.com), and it's going to pay dividends over time.
SEO Services & Features
Ever evolving SEO strategies, focusing on both old adage and cutting edge techniques.
Creating an SEO campaign that wipes the floor with other SEO companies.
301 redirects, Google penalties, duplicate content, crawling, indexing, schema.org, and other technical issues. I have experience and can help you with all technical SEO related problems.
To plan improvements, you first need to understand where you are. I benchmark all of my SEO clients with data from Analytics, Search Console, Ahrefs, and more – to help us better understand the progress we're making.
Links are the bedrock of the Google algorithm, and so securing high quality placements for your brand forms the core of all ongoing SEO campaigns. I focus on sites that are niche relevant and have real organic traffic, for a sustainable link building strategy.
Keywords & Market Research
Understanding your customers wants and needs, matching those with high volume search terms, and mapping those onto your website in a way that Google will reward. Multiple stages in the funnel.
Building high in funnel content around the topic of your service, builds relevancy and can produce organic links from high value publishers. Focusing on FAQ's can also provide good long tail traffic.
Adapting to Google Updates
Being a consultant, I can quickly adapt my processes based on what I see working for clients and competitors in real time. I'm not stuck retraining any staff, I am at the heart of cutting edge SEO, and have been for years.
Best Alternative to an SEO Agency in London
Matt Jackson SEO Consultant London, Kemp House, 152 – 160 City Road, London, EC1V 2NX
First, Follow the A4 to Charterhouse St/B500 for 1.3 miles, the continue on Charterhouse Stree to Aldersgate Street (A1) for 0.5 miles, then Take Old Street (A5201) to Bath Street (B144) for 0.6 miles, then take Peerless Street to City Road (A501) for 0.2 miles, then turn left onto City Road (A501) and Kemp House will be on your left in roughly 98 ft.
SEO Consultant London for All Areas of the Capital
SEO services are relevant for companies in all areas of London, including: Marylebone, Fitzrovia, Clerkenwell, St Luke's, Hackney, Southwark, Lambether, Kennington, Walworth, Churchill Gardens, Westminster, Mayfair, Belgravia, Chelsea, Battersea, Sands End, Cotton Row, Winstanley Estate, Larkhall, Myatts Field South, Camberwell, Elmington Estate, Willowbrook Estate, Peckham, Dog Kennel Hill Estate, Brixton, Oaklands Estate, CLapham Park, Balham, West Dulwich, Brockley, Nunhead, Greengate Plaistow, Canning Town, Beckton, Royal Docks, Silvertown, North Woolwich, Thamesmead West, Woolwich, CHalk Farm, Camden Town, Paddington, Waterloo, Canary Wharf, and others.
Contact me today, at info@matt-jackson.com or via the contact form here.