Last Updated on
How many customers could you get through Internet Marketing?
Every second, 40,000 people search for something in Google.
More specifically to garden centres, here are some monthly search volumes for various locations:
"garden centre London", receives 880 searches per month.
"garden centre Manchester", receives 720 searches per month.
"garden centre Sheffield", receives 590 searches per month.
"garden centre Leicester", receives 480 searches per month.
"garden centre Birmingham", receives 480 searches per month.
And there are even more, as those figures don't even include people searching for plants, garden furniture, and every other type of gardening product.
We will help you gain access to this consistent flow of eager buyers, through our online marketing website solutions.
Fill out our form today to see if you qualify.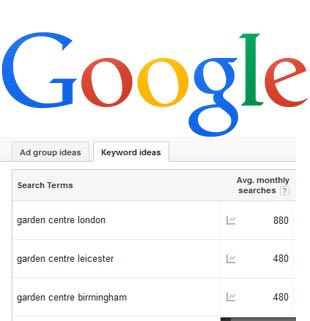 Sell More Garden Furniture, Plants and Compost
Garden centres are seasonal, but certain projects maintain popularity during the autumn and winter periods. Maintaining your position in Google is vital all year round, that's why we recommend a steady flow of SEO to your website all year round.
We specialise in online marketing for your garden centre, contact us today to find out how we can help you.
How useful was this post?
Click on a star to rate it!
Average rating / 5. Vote count:
No votes so far! Be the first to rate this post.
We are sorry that this post was not useful for you!
Let us improve this post!
Thanks for your feedback!