Private Client SEO Results – Proof of Traffic Increases
Updated results: 24/03/2020
Below I have provided evidence of the traffic increases as a result of my SEO serivces for both big brands and independent stores.
While this data has been anonymised for privacy, it represents accurate and attributable results from the SEO services I have provided to clients like you.
I also have public reviews of my SEO services, which you can read here.
Year over Year Traffic Increase & Massive Traffic Commercial Value Increase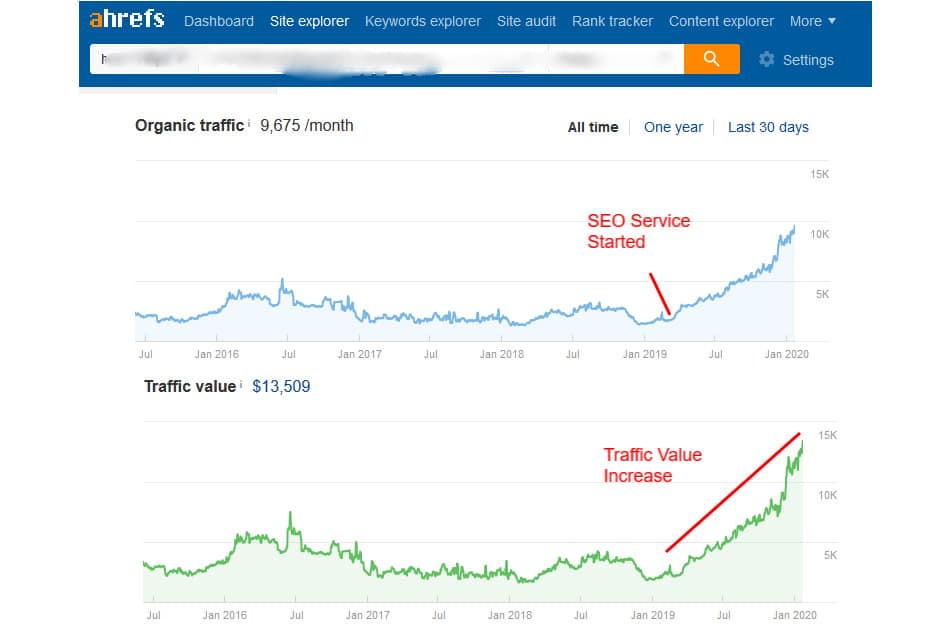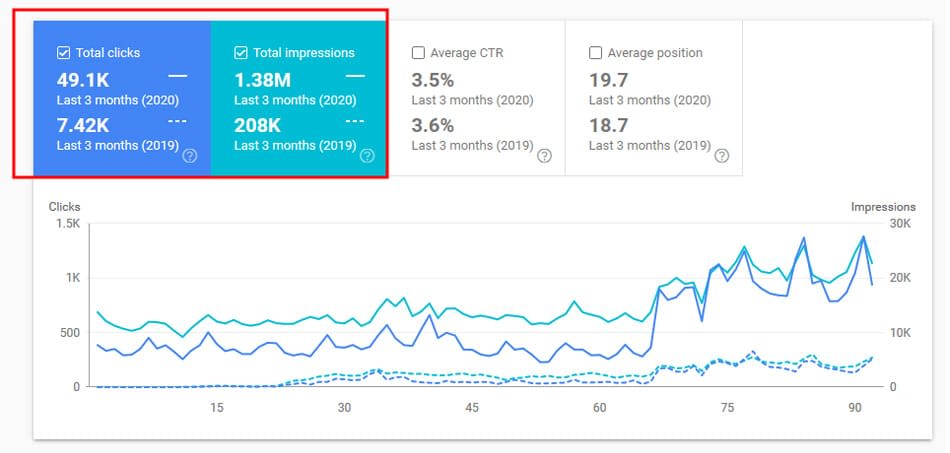 Industry: Travel
Site Type: Ecommerce
Services performed:
Implementation Consulting
Monthly SEO Services
Results:
Audit identified key technical issue preventing add-to-carts – helping to capture massive losses in revenue.
Audit identified clear on site problems, fixing these helped enormously to improve rankings.
Ongoing SEO services steadily improved traffic over time.
The site is ranking better than it ever has, 300% more organic traffic than when we started.
Growing Traffic for Luxury Fashion Brand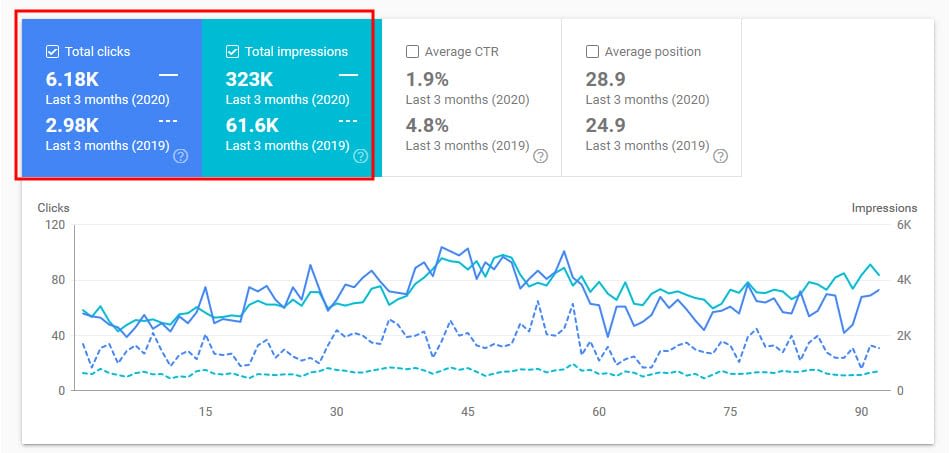 Industry: Fashion
Site Type: Ecommerce
CMS: Magento
Services performed:
Results:
Doubled organic traffic compared to last year.
Sales continue to grow as a result of SEO.
Traffic value has dramatically increased.
Home & Garden Ecommerce Site Continues To Grow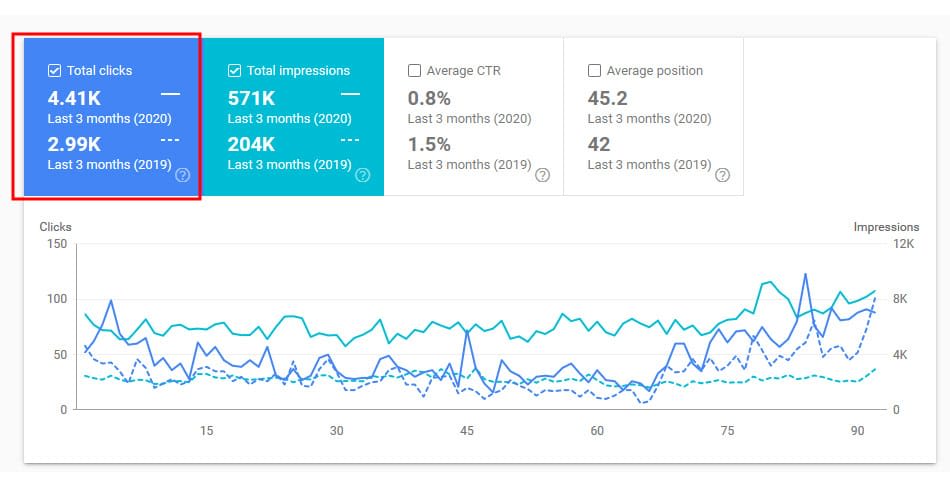 This is a long term ecommerce client, where I am consistently improving their rankings and keeping up with Google algorithm changes.
Services performed:
Results:
Providing excellent traffic increases for highly commercially relevant keywords.
Increase in sales every year.
Company growing as a result of SEO improvements.
Updated A Large Brand's SEO Strategy
This brand was struggling in organic search, despite having a good reputation and brand search traffic.
Services performed:
Implementation Consulting
Monthly SEO Services
Results:
The audit was performed in January 2018.
Just over 1 year later, their non-branded traffic from Google is up 4x.
From 786 clicks to 3,270 clicks over 3 months (Jan-Mar 2019).
Their online sales have doubled.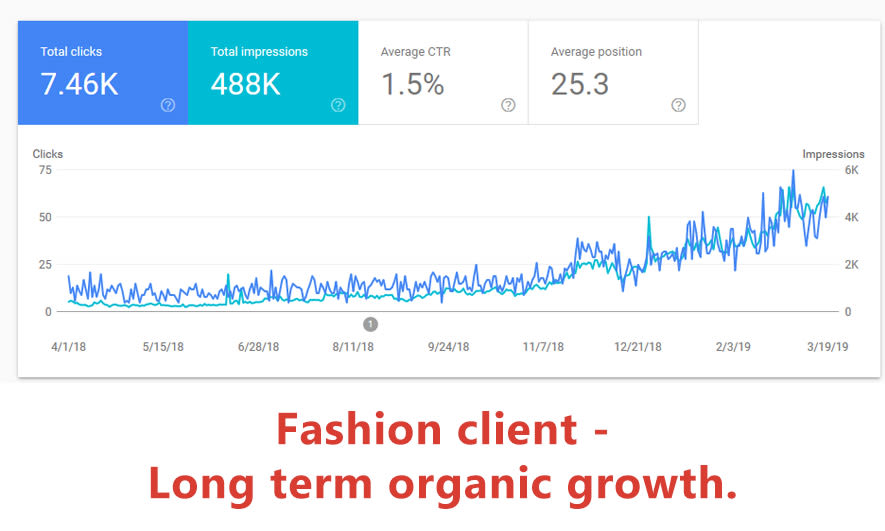 This fashion ecommerce website is continuing to growth with ongoing SEO services.
Services performed:
Results:
3x traffic from Google year over year.
From 10 clicks to 60 clicks per day average.
Now expanding into more countries and product markets.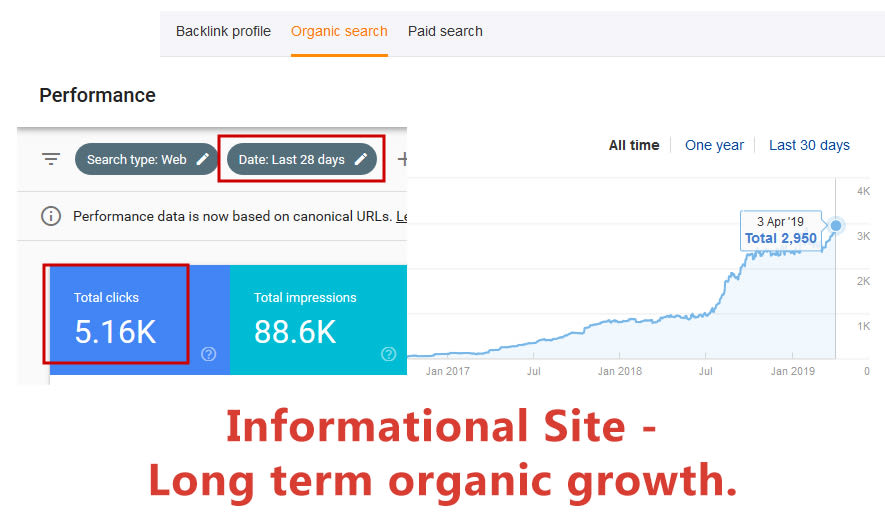 This informational site is consistently growing as a result of an SEO audit and ongoing services.
*Note: A https migration made it hard to compare GSC graphs of before April 2018 (it changes the scale of clicks / impressions on the charts), so I've included Ahrefs data to show over time growth (the GSC screenshot shows the actual monthly traffic of 5,000 clicks per month).
Services performed:
Ongoing on page opportunity reports
Results:
2.5x traffic from Organic Search year over year.
Fast becoming the market leader on the topic.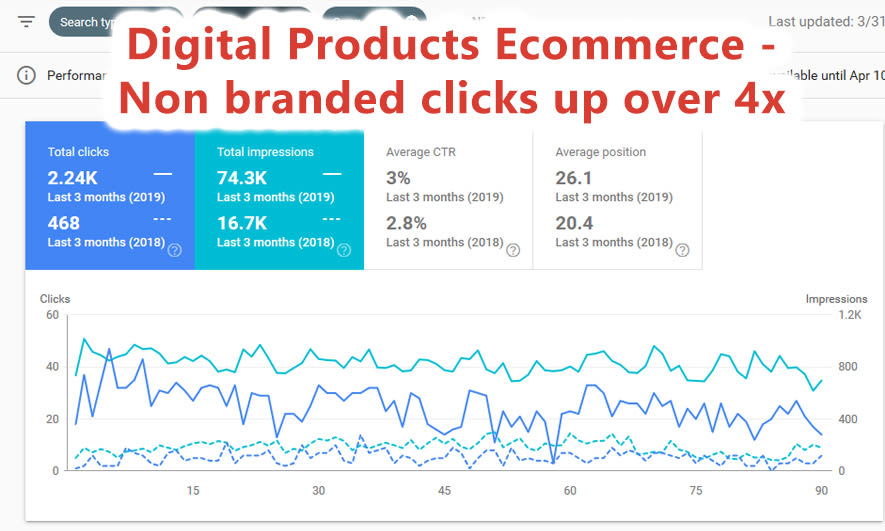 This digital products ecommerce site previously relied heavily on PPC to generate sales. After an in-depth SEO audit and implementation services, they were able to replace their PPC traffic with organic.
Services performed:
SEO implementation of audit recommendations.
Results:
Non-branded organic clicks up over 4x year over year.
Reduce cost per acquisition.
That's just the tip of the iceberg….but could you be next?
I help clients all over the world increase their search traffic.
If you need help, then contact me today: [email protected] or connect on Linkedin.
You can view my range of seo services available here.